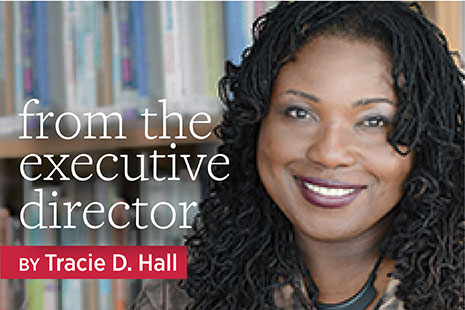 A year and a half into the COVID-19 crisis, Rajat Khosla, then–senior director of research, advocacy, and policy for Amnesty International, stated: "In the midst of a pandemic, journalists and health professionals have been silenced and imprisoned.… Approximately 5 million people have lost their lives to COVID-19, and lack of information will have likely been a contributory factor."
By February 2020, a month before the World Health Organization declared COVID-19 a global pandemic, more than 5,500 criminal investigations had been opened in China against health care professionals and journalists accused of "fabricating and deliberately disseminating false and harmful information" about the novel coronavirus. Many were detained and charged with causing fear and hysteria, according to Amnesty. As Khosla attested: "Throughout the pandemic, governments have launched an unprecedented attack on freedom of expression, severely curtailing peoples' rights."
Early on, US health care workers also found themselves restricted in speaking out about COVID-19 treatment and mitigation. Articles of the period describe the sector as being muzzled or trapped by the tension between the awareness-building necessary to perform their professional duties and the increasing politicization of disease control.
Library workers and ALA itself are caught in a similar situation. Our very work and mission—"to enhance learning and ensure access to information for all," built on the constitutional bedrocks of individual agency and intellectual freedom—have become embattled.
We must understand this divisive and volatile era of book censorship as a long-tail effect of the same sentiments that denounced science as threatening to the status quo and sought to suppress public health information. How did the health care sector go from being scapegoated, bullied, and silenced at the start of the pandemic to being deservedly heralded as heroes at its apex?
My last column looked at K–12 education, where intentional efforts to upskill and racially diversify teaching ranks proved prescient as teachers were forced to shift to remote instruction literally overnight. Schools where educators had a deeper understanding of the cultural contexts and lived experiences of their students were able to ensure better educational outcomes.
Nursing offers further lessons on how to not only weather the current culture war but come out stronger. In 2021, California-based nonprofit HealthImpact assessed the pandemic's effects on the state's nursing workforce and outlined a six-point strategy to advance health care and address health disparities that included exposing K–12 and second-career seekers to nursing; expanding and advancing nursing education; and increasing nurse retention and well-being.
This strategy has been adopted nationally and used to educate legislators and administrators. Despite the battle it faced at the beginning of the pandemic, the nursing field has resisted attempts to deprofessionalize, devalue, and de-diversify its work and workforce. Rather, it has used the challenges faced to widen workforce pipelines, broaden racial and ethnolinguistic representation, upskill workers, and increase their compensation.
Though still navigating occupational stress and turnover, nurses are better paid, more skilled, and arguably more highly regarded than ever before. Rather than retreat or change courses, the field held to its mission of advocating on health care issues that affect nurses and the public.
Let us as library workers remain similarly anchored in the good fight for information access.