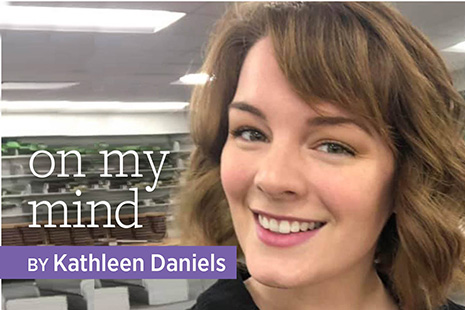 In March 2022, Florida Gov. Ron DeSantis signed a bill that, beginning this year, has had far-reaching implications for public school librarians in the state.
The law, known as House Bill 1467, required the state's department of education to develop what is now known as the Library Media and Instructional Materials Training. It is mandatory for all public school library media specialists and instructs library staffers to "err on the side of caution" when choosing materials.
As of January 2023, state-certified educational media specialists cannot purchase books for their libraries until they've taken this one-time training.
The creation of baseline training isn't inherently bad. Trainings can help explain new laws, inform methods for soliciting community input, and improve practices for developing collections. What is bad, however, is the recommendation to "err on the side of caution." The 12-member workgroup that advised on the training did not include this phrase in its final recommendations, and other recent state legislation on this topic does not include this wording. The Florida Department of Education added the language to the final training, and this direction allegedly encourages censorship.
The training also prominently mentions Florida's statutes for distributing pornography to minors and the felony penalties for violating them, reflecting the current trend of hyperfocusing on concerns about so-called "porn" in children's library materials.
While Florida doesn't have a statutory definition of pornography, state statute 847.012 says adults cannot distribute any printed material that contains "detailed verbal descriptions or narrative accounts of sexual excitement, or sexual conduct and that is harmful to minors." Research from the Florida Freedom to Read Project, an advocacy group against censorship, shows that recently challenged books have not met this threshold.
This training instructs library staffers to "err on the side of caution" when choosing materials.
It's also concerning how the training discusses procedures for selecting instructional materials for curricula. This further confuses library professionals and other stakeholders about which policies are relevant to them, because many school library media specialists don't participate in instructional material acquisition.
New legislation continues to blur the lines between what is considered a school library and classroom library. In either case, creating limitations for and dictating which materials are allowed at schools inhibits quality book access, thereby widening our state's literacy gap.
It's unclear if the state's department of education will have another public review process. Its workgroup consisted of eight library media specialists and four parents—including members of Moms for Liberty, a national organization of right-wing parents leading book ban efforts across the country. It appears that having library media specialists on the committee didn't hold significant weight, because additions were made to the training that were strongly opposed by the majority of the group.
Periodic review of any training should be required, and this training is no exception. But it must be done in good faith. What's happening in Florida can happen in any community. Library workers, educators, and advocates must continue to call, email, and demand meetings with school leaders and lawmakers to prevent the passage of more troubling policies like those we've seen during the last two legislative sessions. We must make our voices heard.
It's going to be a rough school year. I'm heartened that these policies are undergoing scrutiny in the courts and that they have seen criticism from constituents who span the political spectrum. With our continued efforts in support of the right to read, we can overcome these challenges.