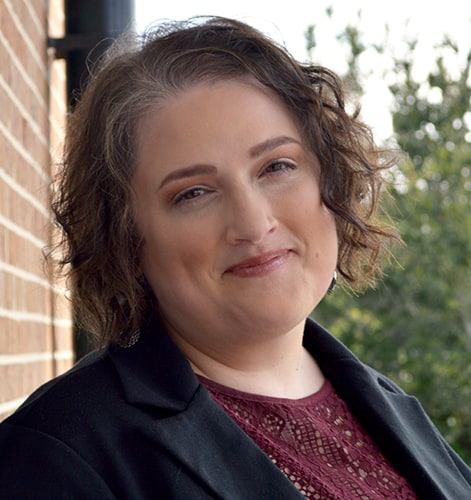 On October 9, Jessica Hughes began her role as executive director of the American Library Association's (ALA) Association of Specialized and Cooperative Library Agencies (ASCLA) and the Reference and User Services Association (RUSA). Prior to heading these two ALA divisions, Hughes was chief operating officer of Florida Hospice & Palliative Care Association, based in Tallahassee, her hometown. She has also held positions at Community Christian School in Tallahassee, Northwestern College (now known as University of Northwestern) in St. Paul, Minnesota, and the Minnesota Electrical Association in Minneapolis.
Hughes answered our "11 Questions" to introduce herself to ALA members.
Coffee, tea, other?
To steal a line that's often misattributed to Benjamin Franklin: "Caffeine is proof that God loves us and wants us to be happy."
What's the first website or app you check in the morning?
I usually check Instagram to see if there are any new pictures of my nieces and nephews.
Best career advice you've ever received?
There is always time to be respectful of and grateful for the contributions of others.
What drew you to librarianship/ALA?
I love professional associations. It's a joy to work with people who are proud of their profession and want to see it grow.
Most distinct aspect of your personal office?
I've been showered with gifts of flowers and plants from current and former coworkers wishing me well in this new job. My office looks a little like a florist's shop!
Guilty pleasure?
The Carpenters Christmas Portrait album. Nothing says winter to me like Karen Carpenter singing "Merry Christmas, Darling."
First job?
The summer between middle and high school, I worked as a receptionist for my dad in his mortgage office. Going to work with him every day made me really proud of how hard he worked to own a business.
What do you hope to bring to ALA and members?
I've worked almost my entire career in associations. I hope my experience as an association manager will be helpful, especially while I am learning the world of libraries.
If you had to choose any other profession, what would it be and why?
If I had it to do over again, I probably would go to culinary school and become a pastry chef. I make a pretty mean dark chocolate cake.
Book you're reading?
I just started my annual re-read of A Girl of the Limberlost by Gene Stratton-Porter. It's been a favorite of mine since I was 10 years old.
Tool used for keeping your life organized?
If it isn't on my phone calendar, it isn't happening!