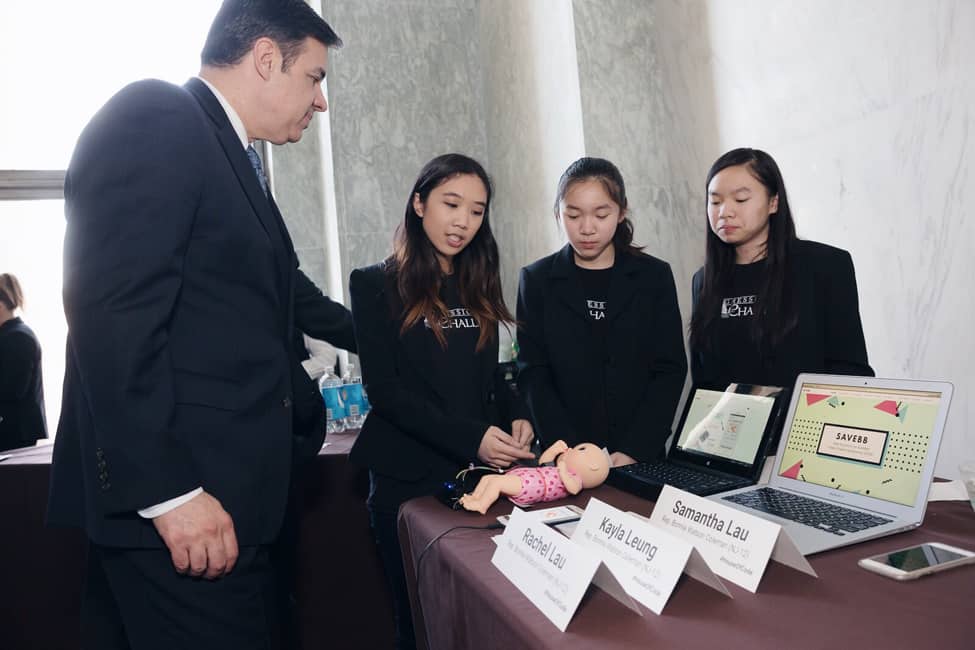 ‎
Fewer than half of US schools offer computer programming classes, and libraries are filling a critical gap, as K–12 classrooms gradually adapt their curricula to include computer science. Public and school libraries from Norman, Oklahoma, to Homer, Alaska, have become breeding grounds for tech learning.
And many libraries are getting the help they need through the American Library Association's (ALA) Libraries Ready to Code project. The project is expanding to ensure that libraries have the resources, capacity, and inspiration to embrace activities that promote computer science (CS) among our nation's youth. Libraries can help encourage CS education by promoting the Congressional App Challenge, an annual app competition hosted by members of Congress for their districts. The first two years of the program yielded 239 competitions across 33 states. Nearly 4,000 students created more than 1,150 apps. This year's app challenge has increased by 30% and continues to grow as the November 1 deadline approaches. Students can submit apps to the Congressional App Challenge only if their US Representative has signed up to participate (this map shows participating districts).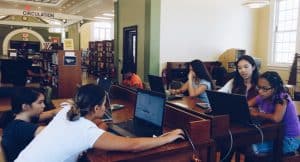 The Congressional App Challenge's mission is to inspire students from around the country to explore STEM, coding, and CS through hands-on practice. That practice can result in projects like SaveBB, a mobile app that addresses the problem of accidental suffocation of infants by monitoring a sleeping baby's movements and alerting  parents if the baby is in a dangerous position. High school senior Kayla Leung of New Jersey's 12th district is one of the app's designers. Since winning the challenge, Leung has continued to develop her coding skills and inspire others to code through free workshops she offers at several public libraries in her community.
Libraries can encourage young people and members of Congress to participate in the app challenge and urge their members of Congress to sponsor and host district award presentations. Engaging them and their staff to promote youth coding activities provides a chance to educate elected leaders on the ways libraries open doors for young people.
Thanks to my local library, the PC that my parents invested in in the late 1980s was transformed into more than a storage unit for our grade-school papers. The metamorphosis was triggered when I checked out a how-to book on programming. My first application was a randomized quiz to help my little sister practice math. As she progressed through grade school, I adapted the app and made progress on my coding skills. I later pursued a career as a software engineer.
It's never too early to get acquainted with coding. Microsoft cofounder Bill Gates created his first app—a simple tic-tac-toe game—at age 13. When America's youth are equipped with coding skills, they are ready to confront tomorrow's technological frontiers.