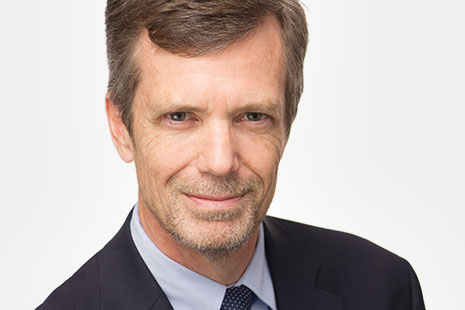 Robert "Jay" Malone took the helm of the American Library Association's (ALA) Association of College and Research Libraries (ACRL) on September 7.
As ACRL's new executive director, Malone will lead the largest of ALA's eight divisions, which includes more than 9,000 individual and institutional members. Prior to ALA, Malone worked at the History of Science Society, where he served for 23 years, helping the organization further its advocacy goals; promote equity, diversity, and inclusion; create a fundraising infrastructure; and work with hundreds of volunteers.
Malone answered our 11 Questions to introduce himself to ALA members.
Coffee, tea, other?
A pot of tea, first thing in the morning. Followed by coffee as I wrestle with insomnia.
What's the first website or app you check in the morning?
Hallow, a meditation/prayer app created by Notre Dame alumni.
Best career advice you've ever received?
Change is immaterial; it's how you respond to change that matters (Robert C. Tucker, aka Uncle Bob).
What drew you to librarianship/ALA?
I love libraries. They are my happy place.
Most distinctive aspect of your personal office?
A tie between a stuffed piranha and a coprolite.
Guilty pleasure?
Too many to list them all. Reader's Digest, the New York Times Spelling Bee, and homemade lemon ice cream are but a few.
First job?
Paper boy. Eudora Welty was on my route, but she did not take the paper. And there's a good reason why she did not.
What do you hope to bring to ALA and members?
Humor, a passion for learning, and a deep commitment to diversity, equity, and inclusion.
If you had to choose any other profession, what would it be and why?
Author. I thought that Hemingway led an idyllic life … up until Ketchum. Writing is hard, but what a joy it is to give rein to one's imagination.
Book(s) you're reading?
Gods of the Upper Air by Charles King, which examines Franz Boas and his Columbia school of anthropology; White Fragility by Robin DiAngelo (on audiobook), which is especially interesting when framed by King's work; Nomadland by Jessica Bruder (for my book club—still haven't seen the movie); and Sapiens: A Brief History of Humankind by Yuval Noah Harari, recommended by a friend.
Tool used for keeping your life organized?
Google Calendar. And alarms (to remind me to look at my calendar).