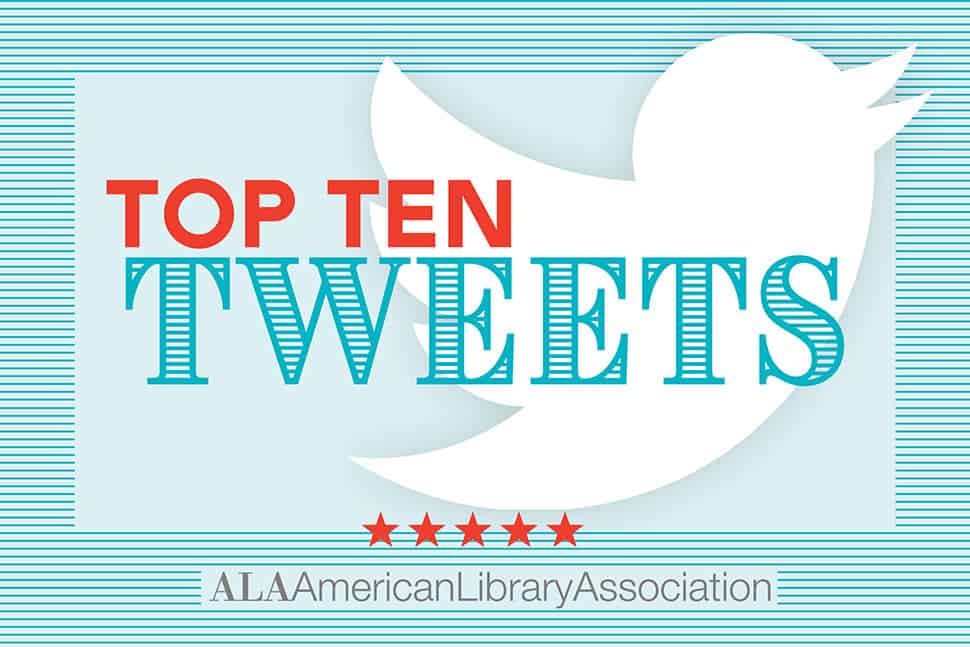 Day two of #alaac19 had so many amazing sessions and speakers!
While today was most people's second day at the conference, we also welcomed a lot of first time and first day attendees!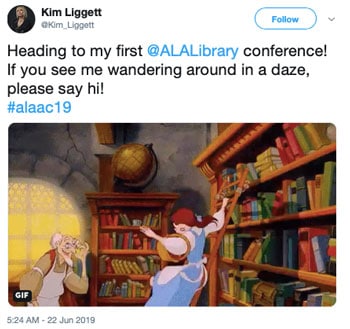 …but for some of us, it was not our first rodeo.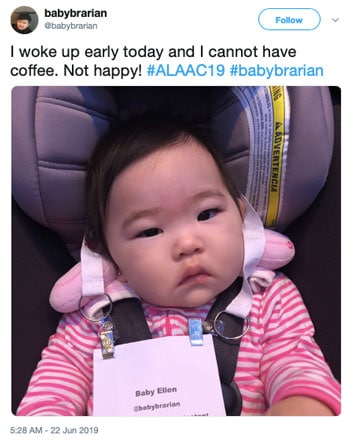 Once we had our coffee, it was time to get inspired by some of the speakers.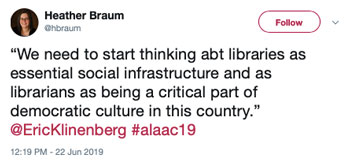 Even Carla Hayden has an inspiring speaker she has to tweet about!
You also grabbed all the ribbons to showoff your house pride or interests.
And met some of your favorite authors on the exhibit floor.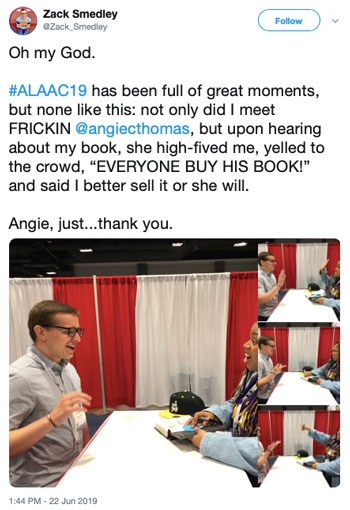 Or joined the final stop of ALA President Loida Garcia-Febo's Libraries = Strong Communities tour.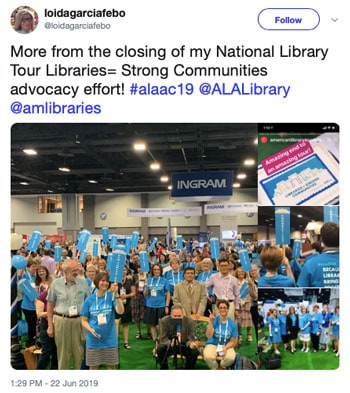 After the sessions were over it was time for the evening events and awards to begin!