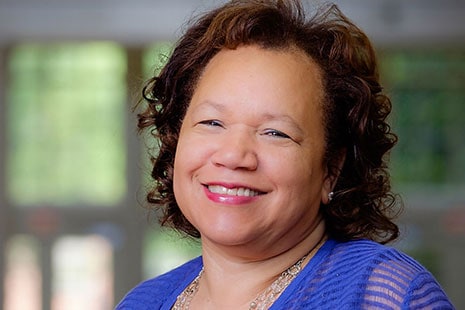 Wanda Brown, director of library services at the C. G. O'Kelly Library, Winston-Salem (N.C.) State University has been elected president-elect of the American Library Association (ALA).
Brown received 6,066 votes, while her opponent, Peter Hepburn, head librarian of College of the Canyons, Santa Clarita, California, received 4,066 votes.
As ALA president, Brown will be the chief elected officer for the oldest and largest library association in the world. She will serve as president-elect for one year before stepping into her role as president at the close of the 2019 ALA Annual Conference in Washington, D.C.
Upon learning the outcome of the election, Brown remarked, "It is truly an honor to be elected as the next ALA president. I thank you for the opportunity to lead. I look forward to working closely with the membership in advocating for libraries, fostering diversity and inclusion, and demonstrating our profession's value."
An ALA member for 30 years, Brown is an active member of the Association of College and Research Libraries, the Association for Library Collections and Technical Services, and the Library Leadership and Management Association. She has held multiple leadership positions within each division.
Brown has held numerous positions with the Black Caucus of the American Library Association (BCALA), including her current service as treasurer (2016–2018) and service as president (2006–2008), treasurer (1992–1996), and two terms as an Executive Board member (2001–2003, 2014–2016). She was the 2011–2013 president of the North Carolina Library Association (NCLA) and has held various other positions with NCLA, including treasurer (1991–1998) and as the 2005–2009 chair of the finance committee.
She is the 2015 recipient of the DEMCO/ALA Black Caucus Award for Excellence, the 2013 BCALA Leadership Award, and the 2012 BCALA Distinguished Service Award. In 2009, she received the University of North Carolina at Greensboro (UNCG) Kovacs Award for Outstanding Alumni Achievement, and in 2013 UNCG awarded Brown with the School of Education Outstanding Alumni Achievement Award.
Brown holds a BA in English with a minor in psychology from Winston-Salem State University and an MLS from UNCG.
For more election results, including those for Council, divisions, and round tables, watch for updates on the ALA website.
Update, March 22, 2019: Correction to Brown's years of service as BCALA president.