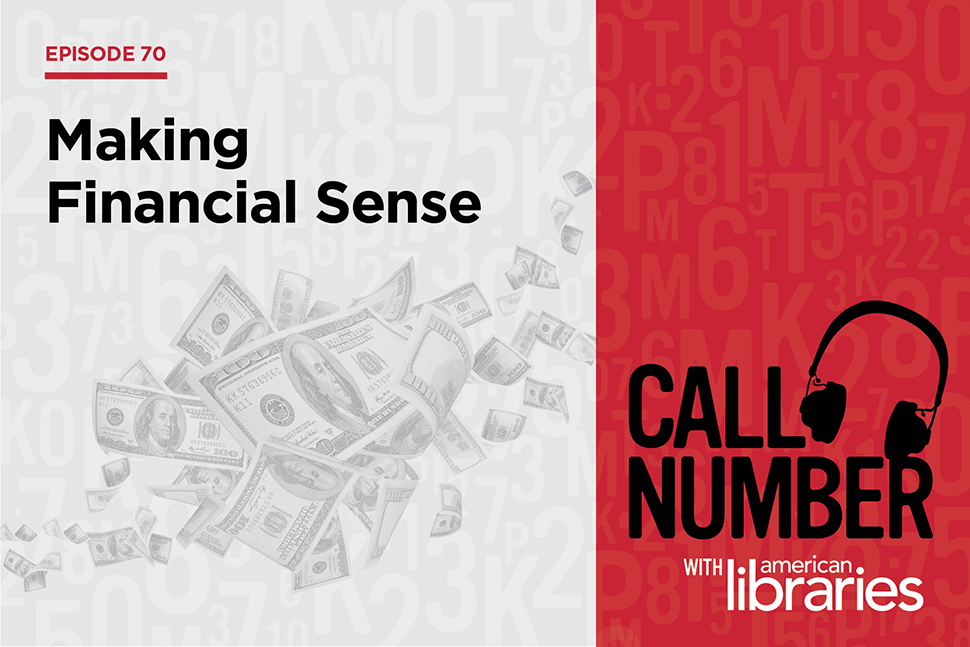 Call Number with American Libraries is back from hiatus with its first new episode of 2022 and a brand-new host.
Episode 70, "Making Financial Sense," marks the podcast's six-year anniversary and the first installment helmed by American Libraries Associate Editor Diana Panuncial. In this episode, we celebrate Financial Literacy Month and wrap up Money Smart Week (April 9–16). The podcast team talks with library workers about some big questions around money: How do we raise it? How can we save it? And how do we spend it responsibly?
First, American Libraries Associate Editor Sallyann Price chats with Jennifer Byrnes, supervisor of the Business Insight Center at Rochester (N.Y.) Public Library. She manages the Money Builders, a camp that helps to build refugee kids' early financial literacy.
Next, Editor and Publisher Sanhita SinhaRoy talks with Joyce Garczynski and Karlene Noel Jennings, members of the American Library Association's Philanthropic Advisory Group. They discuss the ins and outs of donating to causes and charities and advocating for nonprofit organizations with your dollars.
Finally, Panuncial speaks with Kyra Hahn, founder of the Facebook group Librarian 4 PSLF. They cover the Public Service Loan Forgiveness Program and the specific challenges librarians face when repaying their student loans.
If you have feedback for the podcast team, email us or call us at 312-280-4218. Tell us what you liked, what you didn't like, and what you'd like to see us cover; we may feature your comment on a future episode. You can also follow us on Twitter and SoundCloud and leave a review on iTunes.