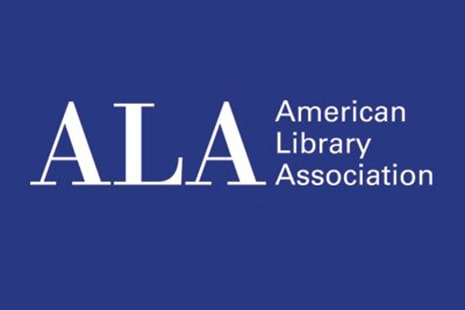 American Library Association (ALA) President Loida Garcia-Febo called the first Council meeting to order at 9 a.m. on January 27. The meeting began with a moment of silence for librarians Amber Clark and Leroy Hommerding.
The minutes from the 2018 ALA Annual Conference (CD#2) were adopted.
ALA Past President Courtney L. Young gave the report of the ALA Executive Director Search Committee (CD#34), which will begin its work in February. Candidates for Chapter Councilor to the committee are Susan Jennings, Samantha C. Helmick, Matt Beckstrom, and David Dahl. Councilor-at-large Round Table candidates are Mathew P. Ciszek, Rhonda K. Gould, Selina Gomez-Beloz, Chris Corrigan, Peter Hepburn, and Ann Ewbank. Results will be announced at Council III on January 29.
Garcia-Febo then announced the tellers for the ALA Council Elections for both the executive director search committee and the ALA Executive Board elections (CD#34.1): Cynthia Dottin, Johana Orellana, William E. Sudduth III, and Chair Vivian Bordeaux.
The Committee on Committees report was given by Chair Wanda K. Brown. The candidates for election for three-year terms (2019–2022) to the ALA Executive Board (CD#11) are Eboni Henry, Leslie Burton Preddy, Alexandra Rivera, Gladys Smiley Bell, and Karen G. Schneider.
Ed Sanchez, chair of the ALA Resolutions Committee, presented that committee's report (CD#10.1). A resolution proposing creation of a task force on online deliberation and voting for ALA Council passed.
Chair Shauntee Burns-Simpson presented the report of the ALA Committee on Diversity (CD#14). A resolution proposing changes to the language in ALA Policy B.8.10 to make it more inclusive and use person-first terminology passed.
ALA Executive Director Mary G. Ghikas presented the report on Executive Board (CD#15–CD#15.1) and Council (CD#9) actions taken since the 2018 ALA Annual Conference.
Councilor Sara Dallas proposed a resolution on sustainability as a core value of librarianship (CD#37), which passed.
Ghikas reported that there were 6,347 attendees at Midwinter in Seattle, along with 2,693 exhibitors, for a total of 9,040 registrants; 7,894 attended in Denver in 2018, and 8,892 attended in Atlanta in 2017.
Garcia-Febo adjourned the meeting at 11:03 a.m.