"You are in the most American of American cities," Chicago Mayor Rahm Emanuel told an estimated 500 library leaders from around the world during the June 23 opening ceremony of the Next Library Conference, held at the Harold Washington Library Center.
Emanuel used the event to announce that Chicago Public Library (CPL) had just received a $400,000 grant from the Knight Foundation for its Internet to Go program, which will allow library patrons in six neighborhood branches where digital access is low to check out Wi-Fi hotspot devices for three weeks at a time. The grant will also provide digital training.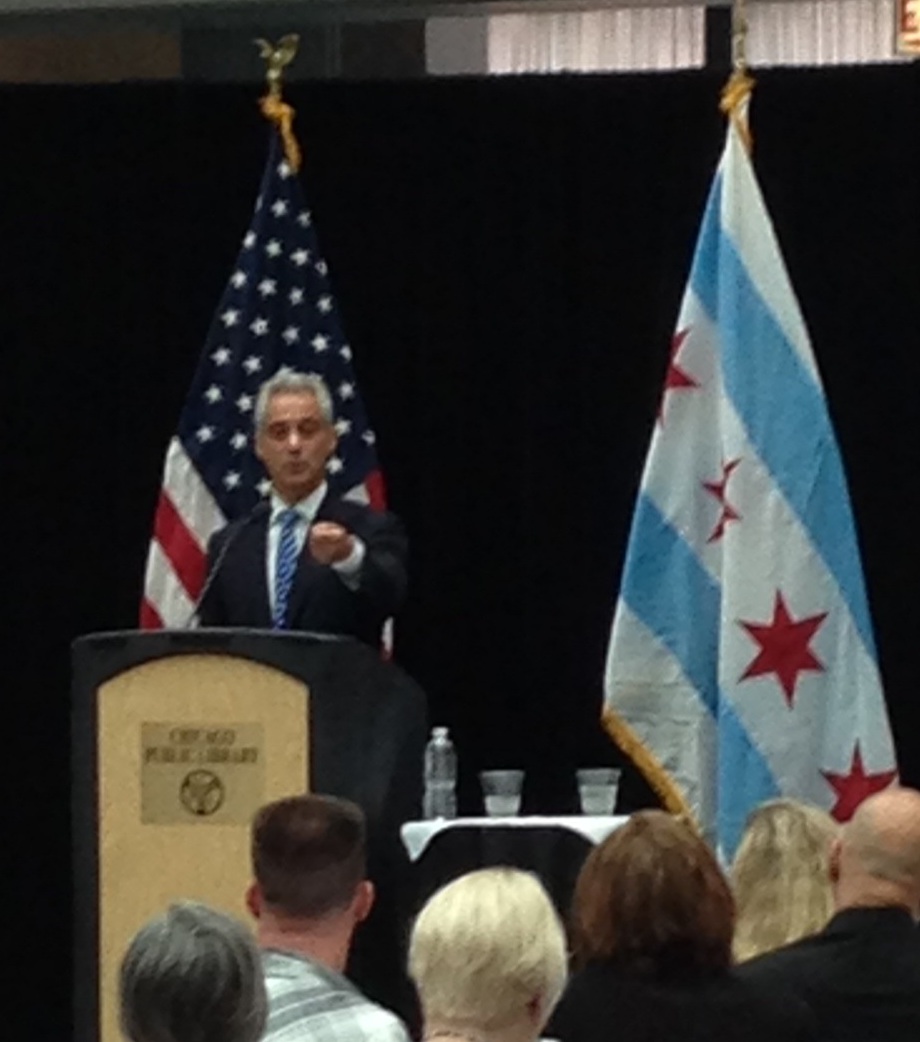 The library's goal, Emanuel said, is to "create a level playing field, which is what the melting pot is all about."
The conference theme, "Accelerate Learning," led Susan Benton, president and CEO of the Urban Library Council—which co-hosted the June 20–25 conference with CPL—to ask attendees, "Are you learning as fast as the world is changing?"
Putting the emphasis on creativity and play as a learning technique, keynote speaker Bo Stjerne Thomsen, director of research and learning at the Lego Foundation, challenged each audience member to take six Lego blocks and create a duck within one minute. It was an exercise he has done with many people, including UN Secretary-General Ban Ki-moon. "Play has a purpose," Thomsen said. "It is a serious solution for learning."
Thomsen's advice for librarians: Become part of a network of people. Connect with a community of teachers and other librarians who can support your interests, and use technology to aid in those efforts.
The subsequent morning and afternoon session centered around four learning paths:
Patron as the center of design
Leveraging partnerships for enhanced learning outcomes
Learning through creation
Leveraging technology for learning
Tina Sciabica, executive director of READ Global, made closing remarks, describing the work that her nonprofit does to help bring education and economic development to rural parts of Bhutan, India, and Nepal. "Libraries are safe places from which you can start navigating and exploring the world," she said.
Sciabica made special note of how women's educational progress in particular has the ability to create prosperity within communities: "You can't create social change if you don't reach women."