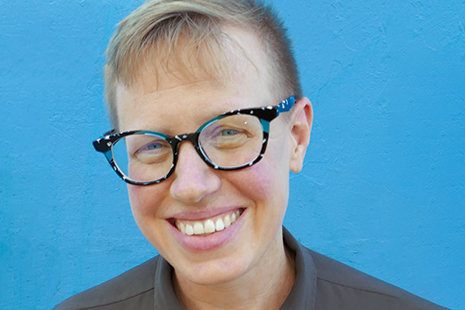 Emily Drabinski, interim chief librarian at the Graduate Center of the City University of New York, has been elected 2022–2023 president-elect of the American Library Association (ALA).
Drabinski received 5,410 votes, while her opponent, Kelvin Watson, executive director of the Las Vegas–Clark County (Nev.) Library District, received 4,622 votes.
Upon learning the outcome of the election, Drabinski provided the following statement:
"Thank you to everyone who participated in this election. I am humbled and excited to serve as your 2022–2023 president-elect. Thank you to Kelvin Watson for standing for election with me. I have the deepest respect and gratitude for Kelvin and his commitment to libraries.
"As we face an uncertain and challenging future, I know this: We have each other, and we are enough. I am ready to get to work with all of you to strengthen our Association and our field to support library workers and the communities we serve. Thank you for your confidence and support of my vision for ALA and your role in that vision. We have a lot of work ahead to build collective power for the public good. I can't wait to get started with all of you."
Previously, Drabinski has served as chair of the ALA International Relations Committee (2020–2021), ALA councilor-at-large (2018–2020), and chair of the Association of College and Research Libraries (ACRL) Information Literacy Frameworks and Standards Committee (2019–2020).
She is an active member of ACRL and Core: Leadership, Infrastructure, Futures. She was cochair of the ACRL President's Program Planning Committee (2020–2021) and serves as a reviews editor for College and Research Libraries. She is also a member of several ALA round tables: the International Relations Round Table, the Library Support Staff Interests Round Table, the Social Responsibilities Round Table, the Sustainability Round Table, and the Ethnic and Multicultural Information Exchange Round Table.
Drabinski is a member of several ALA affiliates: the Black Caucus of the American Library Association, Reforma: the National Association to Promote Library and Information Services to Latinos and the Spanish-Speaking, the American Indian Library Association, the Asian Pacific American Librarians Association, and the Chinese American Librarians Association.
Drabinski holds an MLIS from Syracuse (N.Y.) University, a bachelor's in political science from Columbia University in New York City, and a master's in composition and rhetoric from Long Island University Brooklyn.