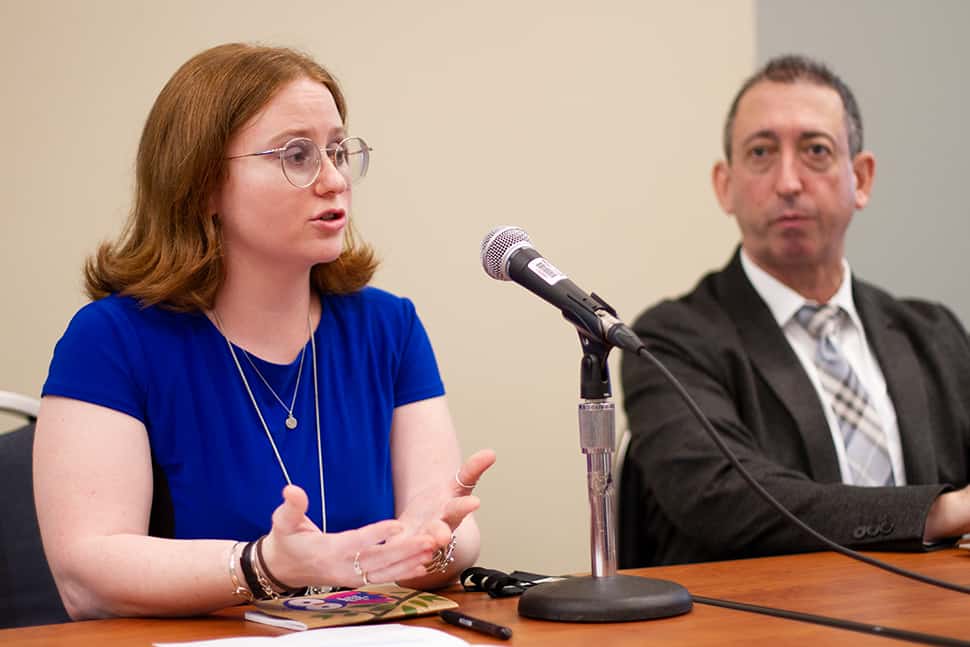 As library services evolve, new library buildings that can facilitate those new services are a common wishlist item. Actually getting those new buildings can be a complicated process, however. A panel described their experiences opening new library buildings in "Everybody Wants a New Library: Planning, Funding, and Constructing Inspiring Spaces," a June 25 session at the 2022 American Library Association Annual Conference and Exhibition.
Holly Ritchie, director of Manassas Park (Va.) City Library, said the bulk of funding for a new building scheduled to open in August came from the municipal budget, which required public hearings and opportunities for feedback from city residents. "These are a perfect opportunity for your supporters to show their support," she said. Ritchie also suggested that making smaller expenditures over several years can help to make the outlay an easier sell. Her library spent two years in a temporary location, an unused city-owned building, and focused on building and storing the collection before opening the new building.
Rino Landa, director of Homestead (Fla.) Cybrarium, suggested seeking out multiple funding sources. In Homestead's case, constructing the building in a revitalized downtown with a Community Redevelopment Agency provided nearly $2.3 million to the budget. Additionally, "It was built in the highest-poverty block and surrounded by the poorest neighborhoods in the city, so the library serves a community in dire need of services," he said. The location also allowed the system to leverage block grant funding from the federal government to get a $3.9 million Section 108 loan from the U.S. Department of Housing and Urban Development for construction.
Jon D. Solomon, director of Riverside (Calif.) County Library System, encouraged attendees to investigate public-private partnerships. The county recently opened three new library buildings within a six-week period. They put out a request for proposals for a nonprofit organization to recruit investors to develop land the county already owned. "The county basically leases buildings from investors and pays it back, much like a mortgage." Riverside will own the buildings at the end of the payment term, although that may vary in other partnerships depending on the specific arrangements made.
The panelists also offered general advice for new construction. Landa emphasized the importance of having guides and technical manuals for every piece of technology, whether cutting-edge like virtual reality setups or more traditional like an alarm panel. And Ritchie recommended, "Make sure you're on top of outlets and data ports. You can never have enough outlets."
Debbie Joy, director of marketing for Library Systems & Services, moderated the panel.