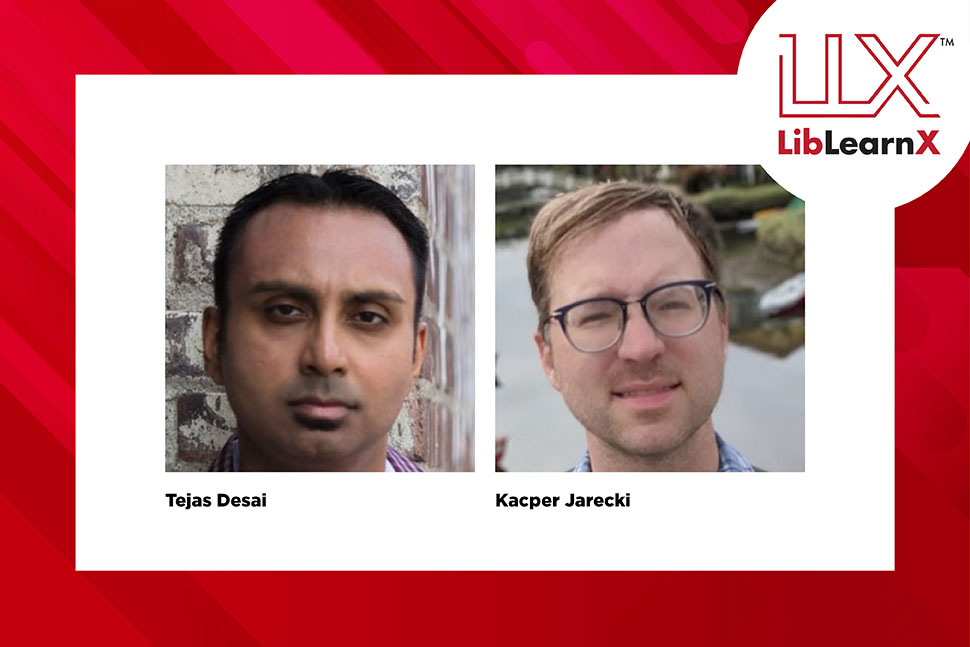 If you've ever wondered if your library should be doing more to support independent and self-published authors—such as holding book festivals featuring their work or including more of their titles on your shelves—Tejas Desai and Kacper Jarecki of Queens (N.Y.) Public Library (QPL) think the answer is yes.
At "Supporting Indie Authors," an educational session at the American Library Association's LibLearnX conference on January 22, Desai and Jarecki discussed how libraries can be a lifeline for independent and self-published authors and their readers—especially those who live in the communities they serve.
"We're firmly committed to the idea that everyone has a story," said Desai, assistant manager and supervising librarian at QPL's Cambria Heights branch and himself author of the independently published crime fiction series The Brotherhood Chronicle.
Queens County, New York, is the most diverse county in the US, Desai pointed out, but noted that the writers who live near his library—many of whom are Black or from underrepresented groups—are often "stymied by the publishing industry" or told they're not marketable, forcing them to publish independently. On top of that, mainstream book festivals tend to feature "mostly white writers and are mostly oriented toward a white audience," he said.
With this in mind, the Cambria Heights branch decided to start the Annual Southeast Queens Author Festival. In 2019, the last time the festival was held in person, 15 authors were invited to read for 15 minutes each and had access to display tables where they could interact with patrons and customers could purchase books. Last year the festival went virtual, featuring 25 authors and attracting a bigger turnout than its pre-pandemic attendance.
"What is the business of libraries? I would say that we are in the empowerment business," said Jarecki, manager at QPL's Cambria Heights branch. "Many of our authors won't write bestsellers but we're so happy to give them a voice."
Desai said that while being a large system in a large city has benefitted QPL's festival, libraries of all sizes can plan a similar event or author series by relying on a variety of community channels: indie author and arts events, writing contests, local MFA programs, social media, word of mouth, and Friends group contacts. Cambria Heights branch's own Virtual Author Talks series has been able to bring in a diverse slate of talent that has covered topics such as entrepreneurship, domestic violence, and Black fatherhood.
Still another challenge is stocking the books of independent and self-published authors. Desai said that QPL has an advantage because each branch places its own book orders. However, there is still the issue of vetting.
"If you have a collection development department, it's important to work with them, within their guidelines," he said. "[With nonfiction,] make sure everything is fact-checked and on the up-and-up."
Though Cambria Heights doesn't separate independent and self-published titles from its larger collection, the branch has created a display for its indie authors, where books get rotated in and out.
In the end, Jarecki insists the formula for supporting local writers is a simple one: "We try to bring people together through stories."