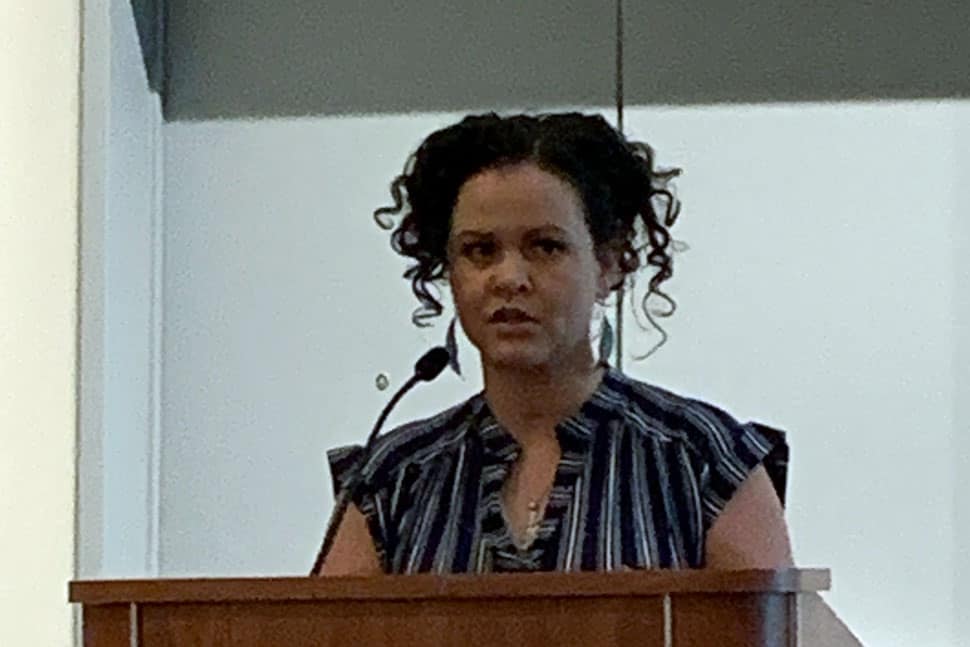 Beer and wine flowed as attendees and exhibitors rounded out the 4 o'clock hour on the first official day of ALA at Macmillan's exhibitor session highlighting upcoming books. Moderators Emily Day and Amanda Rountree got right down to business hyping up late summer, spring, and early 2020 titles. But they only got a couple of titles in before bringing up surprise guest: author Jeanine Cummins, author of American Dirt.
Cummins was gracious and thankful for all of the librarians in the audience, noting that she mentioned librarians in her novel 12 times. The novel was born of intense research and placing herself in her protagonist's shoes. After she spoke, audience members clamored for their own copy at in the back of the conference room.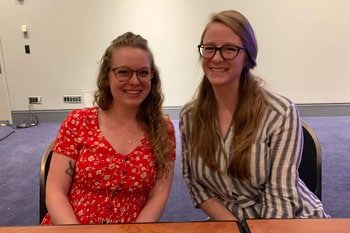 Back at it, Emily and Amanda hopped from fiction to non-fiction, literary fiction to young adult fiction. They mentioned buzzworthy authors like Rainbow Rowell and Louise Penny, as well as debut authors with promise of making a name for themselves in the literary world.
They also noted literature trends, particularly in YA literature, such as modern day re-tellings that make the classics more accessible and appealing to today's teens.