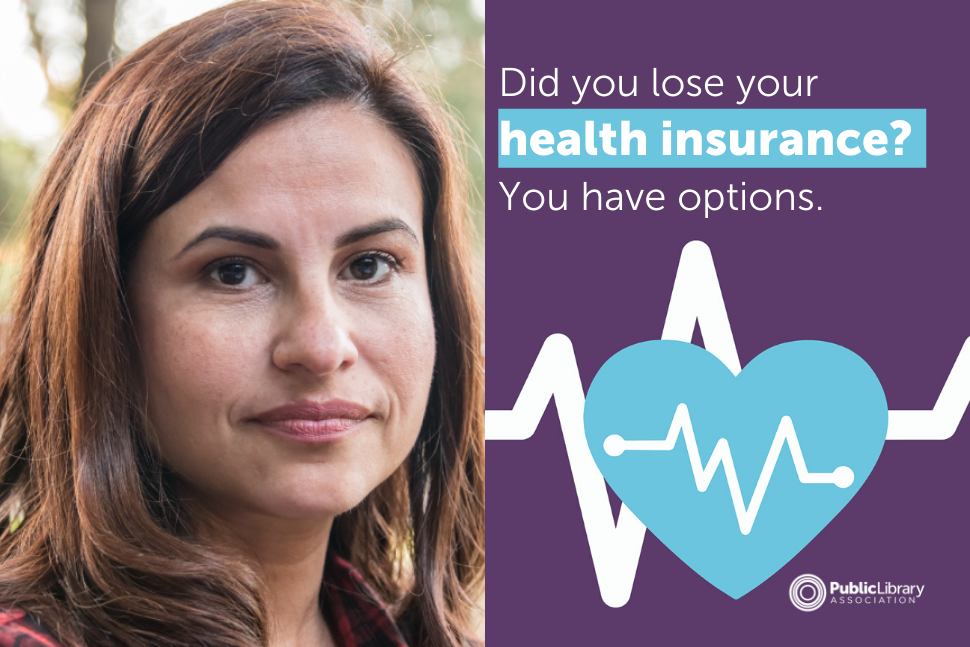 The Public Library Association (PLA), with its network of public libraries and library advocates, recognizes that health insurance and health literacy are priorities that allow individuals and families to navigate the broader health system to obtain needed care and avoid unexpected costs. Fears about health care (or lack of) during the coronavirus pandemic are raising the profile of the Affordable Care Act (ACA), also commonly known as "Obamacare," which can help those who have lost their jobs with an option to get health insurance. As of May 14, an estimated 16.2 million workers have likely lost employer-provided health insurance since the crisis unfolded.
Library workers and patrons who have experienced job loss can lean on special enrollment coverage options as part of the ACA, check their eligibility for Medicaid or the Children's Health Insurance Program (CHIP), and familiarize themselves with reliable health resources. Libraries can support their communities with promotional efforts to increase awareness of health insurance coverage options and more with freely available materials. PLA is offering a suite of tools to promote health insurance and health literacy education to diverse groups and individuals. Libraries can use the premade promotional materials in digital and print communications for:
Health literacy can help improve health outcomes and reduce medical costs when patients and their caregivers seek healthy habits, understand a new diagnosis, and develop a self-care plan and emergency instructions. PLA, the American Library Association, and the National Network of Libraries of Medicine (NNLM) have recently updated a promotional Health Literacy Toolkit with brand-new resources to help library professionals raise awareness of how libraries provide trusted health information to their communities. The free toolkit includes key messages, program ideas, and downloadable marketing materials for libraries to use in promoting consumer health information and health reference services. Access the toolkit here. (Libraries Transform campaign registration required.)
Expanding upon PLA's health literacy offerings, the most recent course additions to digitallearn.org, PLA's free digital literacy hub, include courses on using Healthcare.gov to enroll in health insurance, finding reliable health information, and applying for jobs online. It also offers an extensive selection of tools and resources for digital literacy trainers. Also due out in June is the course "Using MyHealthfinder for Preventive Healthcare" to help people take charge of free preventive health services covered under their health insurance plans.
More health information for libraries can be found on PLA's Healthy Community Tools for Public Libraries website. The website was created in partnership with NNLM to help public libraries better serve their patrons' health needs. It features a wide variety of resources including daily health news, data sources, glossaries of terms, training materials for library professionals, and information on funding opportunities.
Access to current and reliable health information is imperative for the advancement of population health and reducing health disparities, especially as we plan for uncertainties ahead. There is a strong and compelling need to adequately support patron assistance and access to health literacy experts, especially for underserved communities. Building the capacity of libraries to increase their communities' health and reinforcing the two-way communication between patrons and stewards of reliable information is essential to this work of reaching the newly and never-before uninsured.