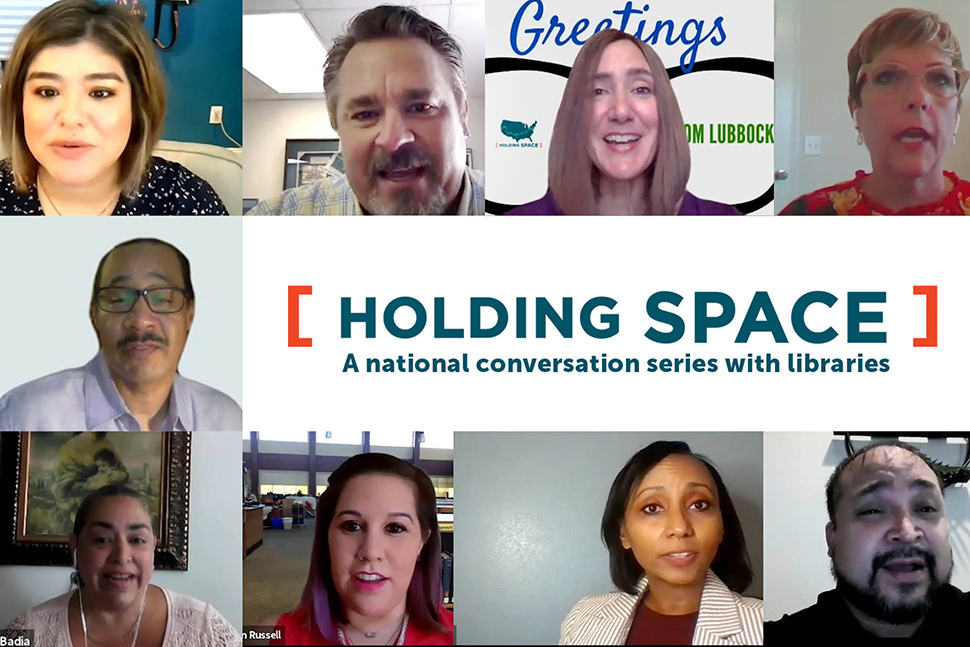 When I kicked off the American Library Association's (ALA) "Holding Space" virtual tour on July 27 in Washington, D.C., my primary goal was to elevate the stories and successes of libraries whose work takes place just out of the spotlight.
If you scroll through my tweets between July 27 and August 7, you will see a series of crowded Zoom screenshots. But they don't do justice to the expert librarians and community partners who participated in our discussions.
Every stop we visited was unique. The range of innovation I witnessed within the library profession in such a concentrated period was inspiring, and it will take time to process.
Looking back over the two weeks that ALA "held space" for library professionals to share their work, I am convinced that the common denominator among all of them is how they are holding space for their communities.
We met stakeholders in education, like the school principal in Texas who sees school librarians as leaders and encourages other school administrators to do the same. The Nevada State Library featured librarians in conversation with elected officials and the CEO of learning simulator Lifeliqe. Their goal is to employ virtual reality to promote STEM learning in the classroom and in less formal contexts like libraries, where it is helping job seekers "test drive" new careers in the sciences.
We met elected officials at all levels of government who are acutely aware of the critical role libraries play in their communities and know how libraries are directly related to larger issues like education and economic opportunity. Workforce development offices in Nevada, Oklahoma, and Pennsylvania are collaborating with libraries to support job seekers and those who wish to improve their career prospects.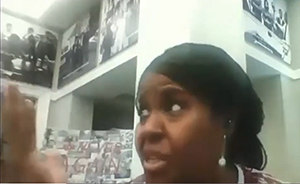 Legislators at every level are looking to libraries as partners in bringing high-speed internet connections to their states and communities so students can do homework and learners of all ages can pursue their interests and stay connected. The central role of libraries in expanding broadband access was on the minds of many of the communities we visited, but none more so than Jemez Pueblo in New Mexico. I was stunned to hear that in 2018, the Federal Communications Commission estimated that 64% of residents living on tribal lands in New Mexico lack access to broadband. US Rep. Ben Ray Luján (D-N.Mex.), who joined our call, has introduced and supported legislation to expand broadband access to tribal lands and backed innovative projects that improved connectivity for several of the libraries in New Mexico's pueblos.
The tour provided an opportunity to spotlight diversity in the library field and the contributions the profession has made to global research. In particular, by preserving history that American society long had not deemed worth saving, historically Black college and university (HBCU) libraries have made extraordinary contributions to scholarship. HBCU libraries are emphasizing their position as centers of global research to develop library leaders of tomorrow. As a graduate of Howard University, I was honored to meet with trailblazers, leaders, and activists in librarianship at the John Brown Watson Memorial Library at University of Arkansas at Pine Bluff.
Just as libraries are best when we engage community stakeholders, we are stronger when we engage one another—school, public, academic, and special libraries working together to meet community needs. Something I'm still learning more about is tribal libraries. One particular exchange challenged me. When asked what the larger library community could do for tribal libraries, Aaron LaFromboise, director of library services at Blackfeet Community College in Browning, Montana, responded, "Know that we exist." That's why I embarked on this tour: to learn and to listen.
I intend to keep listening to the profession throughout—and beyond—my term as ALA president. ALA is listening to members through our monthly virtual ALA Connect events. The Association is advocating for you in Washington, D.C., and as demonstrated on the tour, elected leaders are listening, too. (If you haven't already done so, contact your member of Congress and ask them to cosponsor the Library Stabilization Fund Act.)
By holding space for one another, we can stay connected, even while we are apart. Thank you all for bringing the tour to fruition. Check the Holding Space website, where you can read my notes on each tour stop and watch tour videos. I look forward to continuing the conversation.