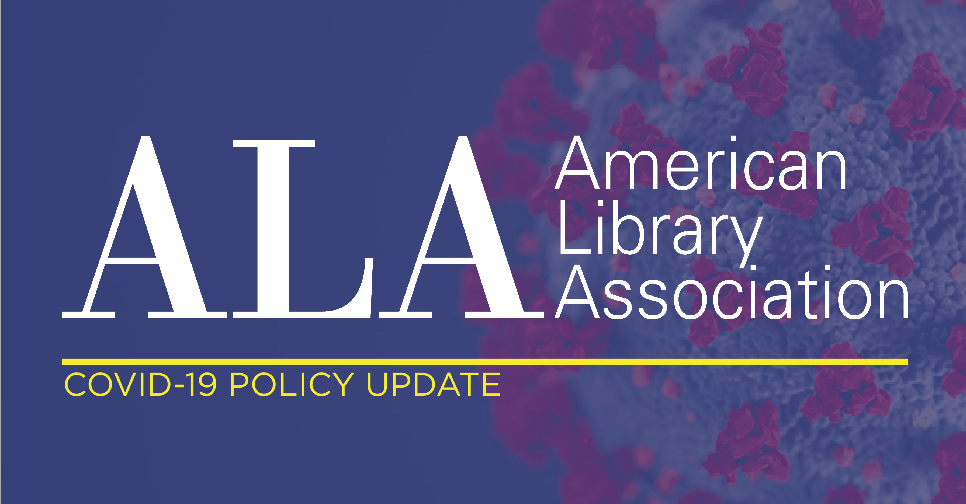 On July 2, Sen. Jack Reed (D-R.I.) and Rep. Andy Levin (D-Mich.) introduced the Library Stabilization Fund Act (LSFA), companion legislation endorsed by the American Library Association (ALA) calling for $2 billion in federal support for libraries. When the act was introduced with 13 cosponsors in the Senate (S. 4181) and 27 cosponsors in the House (H.R. 7486), ALA called for advocates to contact their senators and representatives to cosponsor the bill.
Gaining cosponsors for the LSFA is important. While Congress provided $50 million in emergency funding for libraries to support digital connectivity in the CARES Act in March, there is currently almost no dedicated support for America's libraries in new COVID-19 relief packages, although healthcare, small businesses, and numerous other sectors have been included.
The Senate is currently crafting its next—and likely final—relief package in 2020, in response to the HEROES Act in the House in May, which provided $5 million for the Institute of Museum and Library Services (IMLS). Though several bills in the House and Senate include libraries' role in addressing the digital divide, these and other critical library services like broadband access are only useful if libraries have resources to safely reopen and retain library workers.
LSFA would deliver funding through IMLS to provide:
$1.7 billion to be distributed to local libraries through state library agencies based on state population, with a minimum of $10 million to each state
$45 million in formula grants to Tribal libraries
$200 million in competitive grants to strengthen library services to communities affected by COVID-19
$40 million for IMLS to administer grants and conduct research and data collection related to the impacts of COVID-19
With just a few weeks left before Congress's August recess (the self-imposed target for the Senate to complete its COVID-19 relief package), library advocates have a limited window of opportunity to ensure emergency funding includes libraries.
ALA is asking members to call and email their members of Congress, tell their library impact stories, and ask them to cosponsor LSFA.
Additional resources—including a one-page explainer on LSFA, sample social media posts, and a sample letter for state and local library associations/ boards of trustees—are available at www.ala.org/advocacy/library-funding.