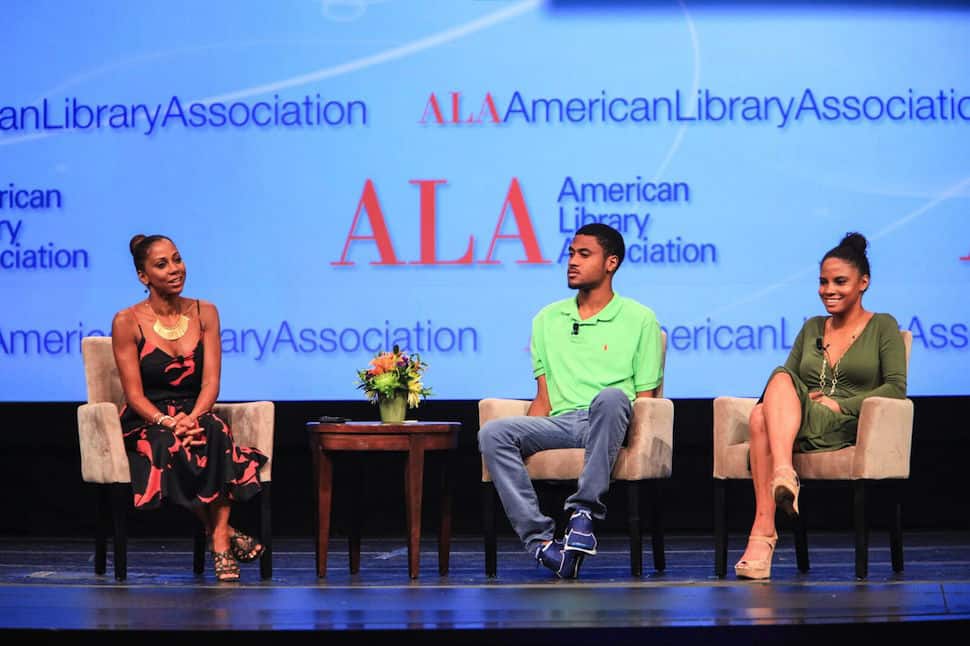 The girl from 21 Jump Street opened her Auditorium Speaker Series presentation talking about an entirely different street: Sesame Street.
Her father Matt Robinson originated the role of Gordon on Sesame Street. "My dad is my inspiration for everything. Especially for writing books," said actor, author, talk show host, activist, and philanthropist Holly Robinson Peete. "My dad was an awesome writer and producer."
As Peete clicked through photos of her father on the set of Sesame Street, she immediately established the importance of family. She then began the story of her son RJ being diagnosed with autism.
"We call it the 'Never Day.'  We were told all of the things that he would never do. He would never play team sports, never talk, never say 'I love you…'" she said, before playing a video made by RJ's twin sister Ryan, in which RJ proved everyone wrong by declaring, "I may have autism, but autism doesn't have me."
Peete presented the facts of autism and explained how she wanted to make a difference off-screen. "We didn't see anybody else talking about it (autism), so we knew we had to," said Peete. "With the reality show For Peete's Sake on OWN, I wanted to show that you can do reality TV for good. It was an awesome opportunity to show autism but it's also about family."
Peete then brought 18-year old twins RJ and Ryan to the stage to answer questions from the audience before signing their new book, The Same But Different, which captures what it means to be a teen living with autism.
"I just wanted to help all the people out there," said RJ Peete, author.
This Peete apple doesn't fall far from the tree. Which street will RJ be on? Because like his grandfather and mother before him, there is no doubt RJ is going to own it.
Video
Holly Robinson Peete on Libraries