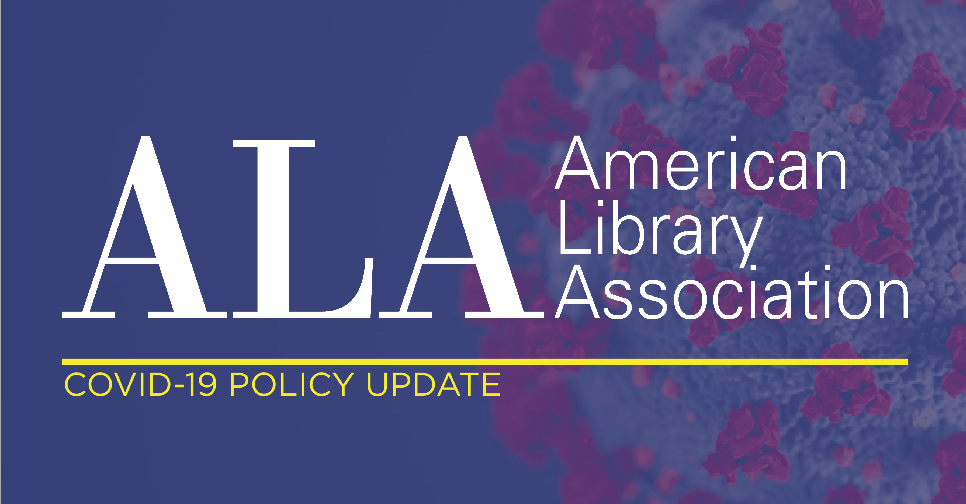 The COVID-19 pandemic has exacerbated the digital divide now that learning, work, and much of our daily life has moved online. As a result, the imperative to pass broadband legislation in Congress is greater than ever.
In recent months, the House and Senate have introduced several bills that include provisions to ensure libraries are equipped to address the digital needs of their communities, and the American Library Association (ALA) has supported many of them.
The nation needs to address this gap on all fronts, and libraries are part of the solution. Over the past few months, librarians have transitioned to a digital world in ways they never anticipated, such as streaming storytimes, assisting schools with digitization efforts, hosting virtual cooking classes, and helping people apply for unemployment benefits. Many libraries have enhanced that access by providing Wi-Fi in parking lots, using bookmobiles as mobile hotspots, and loaning hotspots.
In the House, ALA is paying attention to three main bills:
The HEROES Act (H.R. 6800), which passed the House in mid-May, includes $2 billion for hotspots and other devices for library patrons and K–12 students.
The Moving Forward Act (H.R. 2), a $1.5 billion infrastructure bill passed in the House in June, would touch Americans' everyday lives on many fronts, from roads and waterways to clean energy, housing, and internet. ALA successfully called on Congress to create opportunities for libraries, including provisions that would establish two grant programs to support digital literacy training, requisite devices, and community partnerships to increase broadband adoption. The bill also provides funding for hotspot and device lending by libraries as an additional means to address the lack of home internet access.
In late June, House Majority Whip James Clyburn (D-S.C.) introduced the Accessible Affordable Internet for All Act (H.R. 7302), which includes similar grant provisions as H.R. 2 and $5 billion for a hotspot program for libraries and K–12 schools. Subsequently, US Sen. Amy Klobuchar (D-Minn.) led eight of her colleagues in introducing the companion bill to H.R. 7302 in early July.
Also on the Senate side, on July 8, Sens. Joe Manchin (D-W.Va.) and Susan Collins (R-Maine) pledged to introduce the HOTSPOTS Act, which would provide $160 million to the Institute of Museum and Library Services for a hotspot pilot program, with funding going to state library agencies. The bill includes a guaranteed minimum for small states and earmarks for tribes and territories and organizations that primarily serve Native Hawaiians. ALA has endorsed this bill.
Meanwhile, on July 2, Sen. Jack Reed (D-R.I.) and Rep. Andy Levin (D-Mich.) introduced the Library Stabilization Fund Act (LSFA), which calls for $2 billion in emergency relief funding for libraries. The LSFA supports library operations as well as urgent technology needs, such as high-speed internet access and digital literacy training. Expenditures for hotspots, laptops, printers, and other technologies would be supported by LSFA funds.
All this activity indicates Congress intends to include some broadband provisions in the next COVID-19 relief package. It is unclear, however, which provisions on the table will make it in the final legislation. The ball is now in the Senate's court. They will start negotiations for their version of the HEROES Act when its session resumes on July 20.
While ALA supports solutions to the digital gap that include libraries, we also know that access to broadband depends on the thousands of library staff who deliver service. Sen. Reed and Rep. Levin recognize the importance of dedicated library funding to accelerate community recovery efforts. The Senate HOTSPOTS Act, together with LSFA, would bridge the nation's widening digital gap with support for the libraries—and library workers—who deliver the service.
ALA is asking library advocates to call and email their members of Congress, tell their library impact stories, and ask them to cosponsor the LSFA.