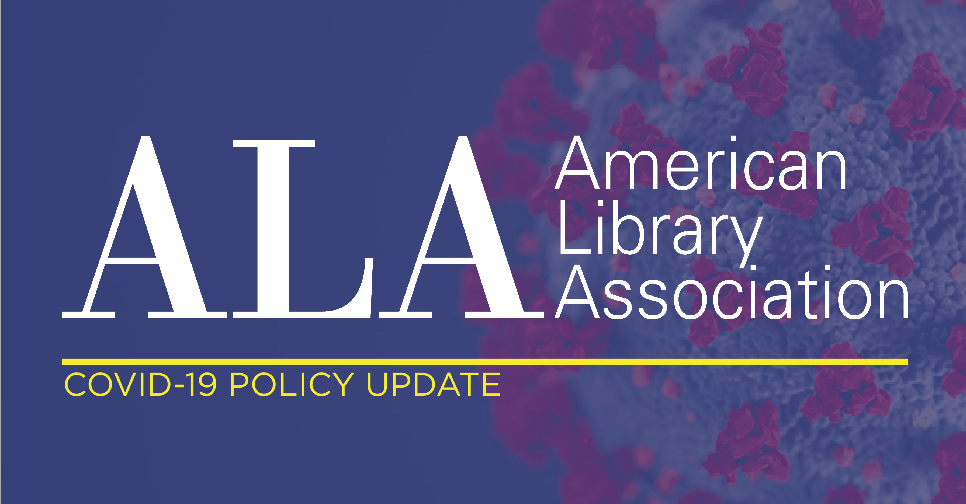 On May 15, the US House of Representatives passed H.R. 6800, the Health and Economic Recovery Omnibus Emergency Solutions (HEROES) Act. While the HEROES Act includes fiscal stabilization for state, local, territorial, and tribal governments, schools, and colleges, the funding earmarked for libraries is far from enough to prevent additional cuts to library jobs and services that are crucial to the recovery ahead.
Despite the 101 representatives who called for $2 billion in funding for libraries, a bipartisan letter signed by 46 senators calling for new library stabilization funding, and a coalition of 35 national organizations, the HEROES Act provided only $5 million for libraries through the Institute of Museum and Library Services.
The HEROES Act does aim to increase digital equity. The House bill provides $4 billion to expand high-speed internet access to those who cannot afford it, and another $1.5 billion to expand internet access to students and library patrons—including allocations for Wi-Fi hotspots and devices—and specifically calls out the important role libraries play in expanding internet connectivity.
The American Library Association's (ALA) position, however, is unchanged: Fiscal stabilization is necessary to preserve libraries' capacity to safely implement such programs. Across the country, libraries have experienced significant revenue losses, resulting in thousands of furloughs and layoffs to date. Libraries need far more than the $5 million allocated in the HEROES Act to maintain critical community services, while protecting the health of library workers and their patrons.
The House also included nearly $1 trillion in stabilization funding for state, local, territory, and tribal governments, which aims to soften the anticipated budget cuts looming for state and local governments. Likewise, the bill includes more than $100 billion for education funding addressing K–12 and higher education needs including cleaning, technology, and educator training. The bill also fortifies student loan support and work–study programs.
The Senate is not expected to put the HEROES Act on the fast track. Republican Senate leaders have expressed a desire to evaluate the effectiveness of the CARES Act, in which libraries received $50 million. As the debate continues, it is likely that senators will pause relief funding legislation until June, with the goal of possibly passing a bill before the July 4 holiday.
This pause is an opportunity for libraries to make their case for needed resources. ALA is working closely with Senate offices to counter hesitations and build support for the $2 billion in library funding.
Now is the time to contact your senators and let them know how your library is continuing to meet the needs of communities while closed. Senators should be made aware of the many services libraries are providing, from lending hotspots and making Wi-Fi available in parking lots, to streaming children's storytimes and helping patrons with benefits and information needs.
ALA members must let senators know that without $2 billion in emergency funding for libraries, your ability to continue to operate as a valued community resource is threatened. Cuts to library funding will reduce the services you provide to people who are unemployed, struggling small businesses, families, students, people with print disabilities, and many others. Broadband and computer access will be strained. Visit our action center to share your story on Twitter and via email with your senators.