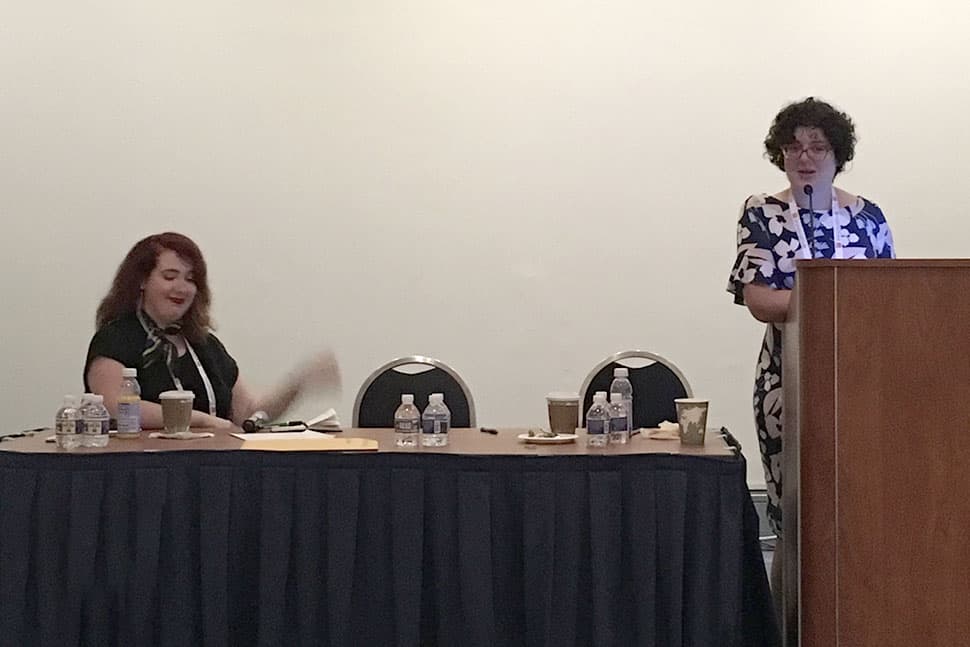 Audrey Barbakoff and Pauline Stacchini know a thing or two about leadership.
Barbakoff, who is community engagement and economic development manager of the King County (Wash.) Library System, is a 2013 ALA Emerging Leader (EL). Stacchini, who is managing librarian at Austin Public Library, is a 2016 EL.  As co-chairs of the EL program, they welcomed back the 2019 EL cohort with a thought-provoking conversation titled "Some Things to Keep in Mind: Lessons on Leadership." The conversation unfolded through a series of questions that the two veteran ELs candidly answered with anecdotes from their own experiences.
The conversation began with the question: "Do you recall a time when you needed to give negative feedback?" Barbakoff addressed this tough topic with grace and ease, stating, "Feedback is a gift," while Stacchini agreed that "letting someone do the [wrong] thing over and over again is not helpful."
Stacchini and Barbakoff went on to respond to the question: "What is the biggest mistake you have made as a leader?" Barbakoff shared that she had wanted "everyone to like her and be happy" and acknowledged that had been a mistake. Stacchini expressed a similar sentiment, adding that "going in not … acting like a leader was not helpful." Both speakers concluded that not everyone will like you, and that is okay. Instead of shrinking from failure, Barbakoff called on the 2019 EL cohort to "publicly celebrate failure," because it is through failure that we learn life's greatest lessons.
One of the most memorable questions of the morning was this: "How do you deal with a pit dweller?" For those unfamiliar with the term, a pit dweller is an unmotivated colleague who clocks in, does their job, and clocks out. Stacchini shared that when leading pit dwellers, it is of utmost importance to set "really clear expectations," regardless of how the pit dweller may feel about their job.
Barbakoff went on to add that pit dwellers can actually be valuable contributors akin to "rock stars." As she put it: "They are rocks. They are really efficient about what they do, and they keep the library running." She went on to add that we can and must "recognize and celebrate them for that."