Polly Thistlethwaite, chief librarian of the Mina Rees Library at CUNY's Graduate Center, and Gary Johnson, president of the Chicago History Museum (CHM) shared their digital migration stories at a breakfast sponsored by ProQuest this morning.
Thistlethwaite began by talking about JustPublics@365, an initiative bringing together academics and activists "to make scholarship available to those who need it to make the world a better place." Blog posts on the JustPublics@365 site help to explain open access, the controversy behind it, and what the benefits are to academics and other researchers.
The library faculty and staff want to disseminate research and scholarship as widely as possible, and open access is critical to that commitment.
"What's a librarian to do? Get a repository going as quick as you can," she said. The Mina Rees Library was the first to launch an institutional repository, called Academic Works. It began with scholarly and creative works from faculty and students from 2009 to the present. Since CUNY's history dates from 1965, however, there was a need to get earlier documents digitized.
"I don't have the staff to digitize (all the past works.) It's labor-saving for us to have a subscription" to get dissertations digitized and fed into the repository, Thistlethwaite said. The effort has not been without controversy, as students and faculty worry that open access to their work will make it harder for them to publish, or that the third party vendor is making money from their copyrighted work. Thistlethwaite pointed to JustPublics@365 as one way to help educate them about open access's benefits.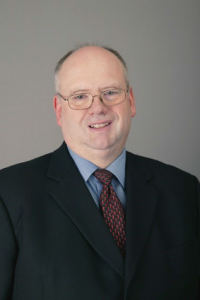 Gary Johnson's concerns about collection digitization weren't related to political implications as much as they were to experience and cost. In 2014, ProQuest digitized 12 million pages of historical documents, making them accessible and discoverable. The delicate nature of the collections and the need for the right kind of metadata make digitization a project for experts.
Of the many unique collections at the CHM, the 264 boxes and 230,000 sheets of paper from Claude Barnett, the founder of the Associated Negro Press, are especially in demand. Most of the documents had been microfilmed, and ProQuest wanted to put the Claude Barnett works into their history collection. "If you've seen microfilm turned into a digital record, it's improved. It just makes microfilm better," said Johnson. "We were fans right then and there."
"Our museum as an institution is about sharing Chicago's stories," said Johnson. The new digitized, searchable records from the Claude Barnett papers help make that happen.