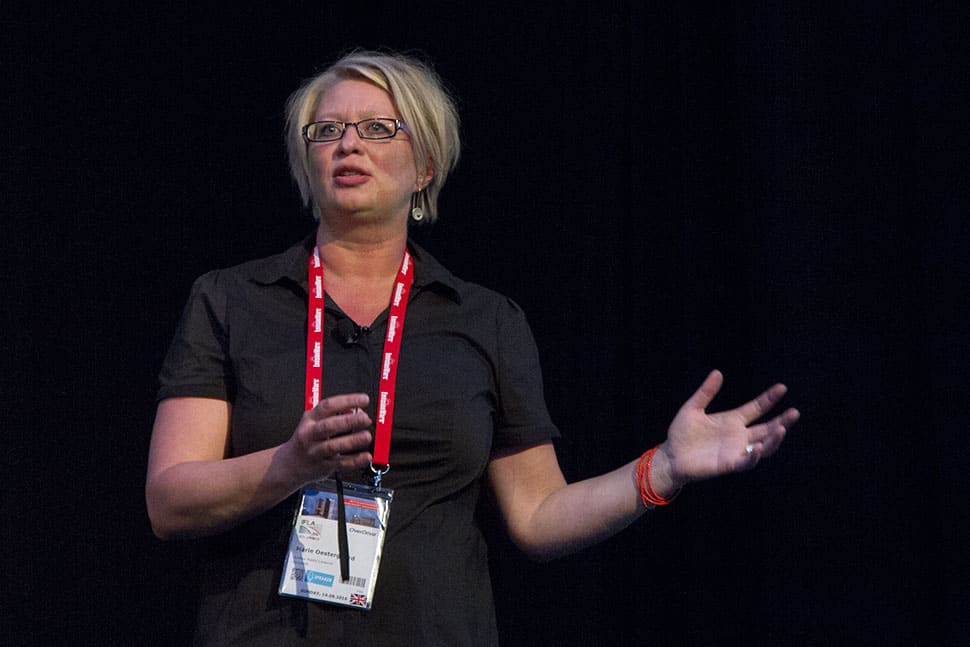 The concept of "place" is broadly defined, but it's vital to how and where we live our lives. The "first place" is the home, where we live. The "second place" is where we work. The third exists as a community center point. Librarians, library administrators, and architects gathered at the International Federation of Library Associations and Institutions' 2016 World Library and Information Congress in Columbus, Ohio, for the forum "What Comes After the 'Third Place'? Visionary Libraries—Space and Users" to discuss the library as both the third place and as a community gathering point that looks to the future.
Marie Ostergaard, head of community engagement at Dokk1, a large cultural center in Aarhus, Denmark, that includes the Aarhus Public Library, led the session with a detailed presentation on the Dokk1 project and how it reenvisions the library-going experience.
Dokk1 is a massive, open-air complex located in the city center on the waterfront that encompasses the main library, open squares, light rail connection, and automated underground vertical parking. The project took 10 years to finish at a cost of $305 million.
Ostergaard described Dokk1 as the "living room of the city," and as such it was less focused on books and more focused on human needs, providing space for performances, meetings, children's activities, art installations, and general public gatherings. The citizens of Aarhus have accepted the newly configured library with open arms. Dokk1 serves 4,000 visitors daily, according to Ostergaard.
The Dokk1 project was an outward-thinking project intended to not only transform the Aarhus library but also the library-going experience for everyone. They created a website full of ideas, design challenges, and case studies that libraries can use to rethink their own spaces.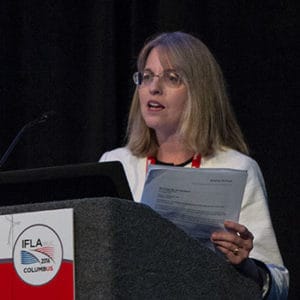 Three short presentations and a panel discussion followed Ostergaard, with each presenter describing how particular library designs are addressing community and student needs in new and unique ways.
Janette Blackburn, an architect at Shepley Bulfinch in Boston, displayed the impressive renovations of the James Branch Cabell Library at Virginia Commonwealth University in Richmond and the Robert W. Woodruff Library at Atlanta University Center, and plans for upcoming renovations of McGill University Library in Quebec and the Smith Learning Theater at the Teachers College of Columbia University in New York City. All of the spaces stressed an increase in space for student work over collections management. "We're seeing the reemergence of the library as a space of intense work," she said.
Madeleine Lefebvre, chief librarian at Ryerson University in Toronto, presented for Craig Dykers from Norway's Snohetta architecture firm, who was unable to attend the forum due to flight delays. "The library is not a resource," she said. "It's a community." She detailed how Snohetta develops spaces by observing people and how they use space, showing how plans in development for Temple University Libraries in Philadelphia and the Central Library in Calgary, Alberta, adhere to that vision.
Marian Morgan-Bindon, city librarian for Gold Coast, Australia, reiterated the importance of embracing a library's communal nature. "Public libraries will always adapt to and reflect the communities they serve," she said.