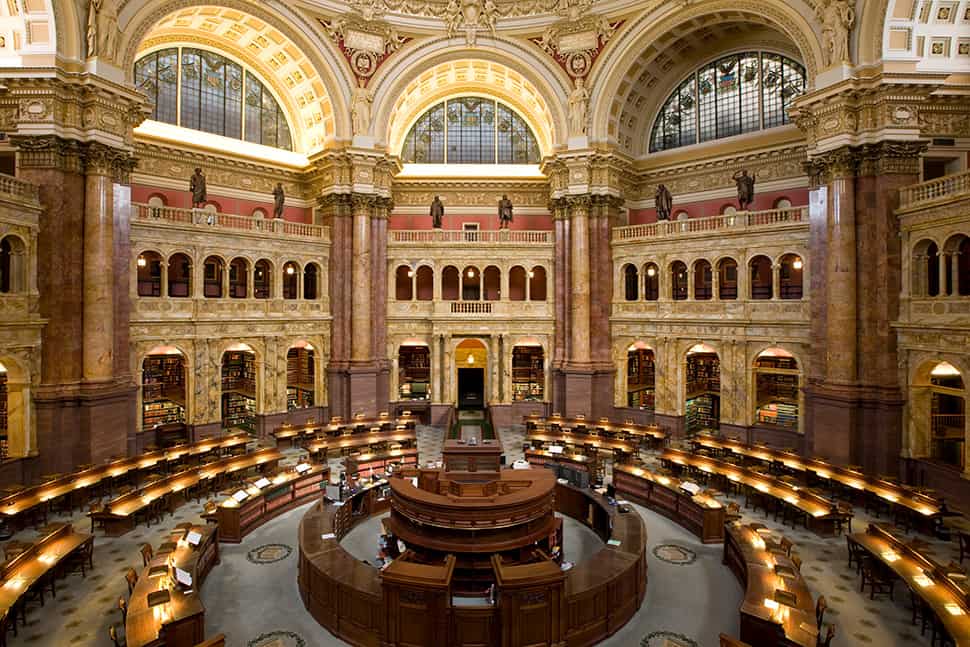 Library of Congress (LC) employees and contractors were among the federal workers evacuated by US Capitol Police yesterday while a mob of Trump loyalists stormed, occupied, and vandalized the Capitol for several hours, falsely asserting that the presidential election had been rigged in favor of President-Elect Joe Biden.
Incited by a nearby rally in which President Trump told them, "We will stop the steal," the rioters marched to the Capitol and surged through police barricades. As congressional leaders were evacuated, the mob smashed windows, broke into offices, looted items from US House of Representatives Speaker Nancy Pelosi's office and elsewhere, and raised Trump and Confederate flags.
Shortly before 1:30 p.m. Eastern, reporter Julie Tsirkin of NBC News retweeted alerts that instructed occupants of LC's James Madison Memorial Building—which sits near the Capitol—to exit and proceed to designated assembly areas. LC's John Adams and Thomas Jefferson buildings were also eventually evacuated, as well as the Cannon House Office Building, which is connected to the Madison building via tunnel.
By 6 p.m., Capitol Police, aided by the FBI and National Guard, had cleared the Capitol complex of rioters. Four deaths were reported, including that of a rioter shot and killed by police.
In a Thursday statement, LC Chief of Media Relations Brett Zongker reported that Librarian of Congress Carla Hayden was safe and working remotely during the incident.
"Today, the Library's Capitol Hill buildings are closed as a safety precaution," the statement read. "We are monitoring the situation and working closely with Capitol Police to keep Library facilities and collections secure."
Earlier today, the Executive Board of the American Library Association (ALA) condemned the violence in a statement, giving thanks "for the safety of the staff in our Public Policy and Advocacy Office in Washington and ALA members who work on Capitol Hill, as well as for elected legislators, congressional staff, and other government workers," and "forcefully condemn[ing] the violent attempts to undermine the integrity of our electoral process and our democracy."
The statement continued: "The threats, destruction of government buildings, and looting witnessed on January 6 do not constitute peaceful protest, but domestic terrorism."