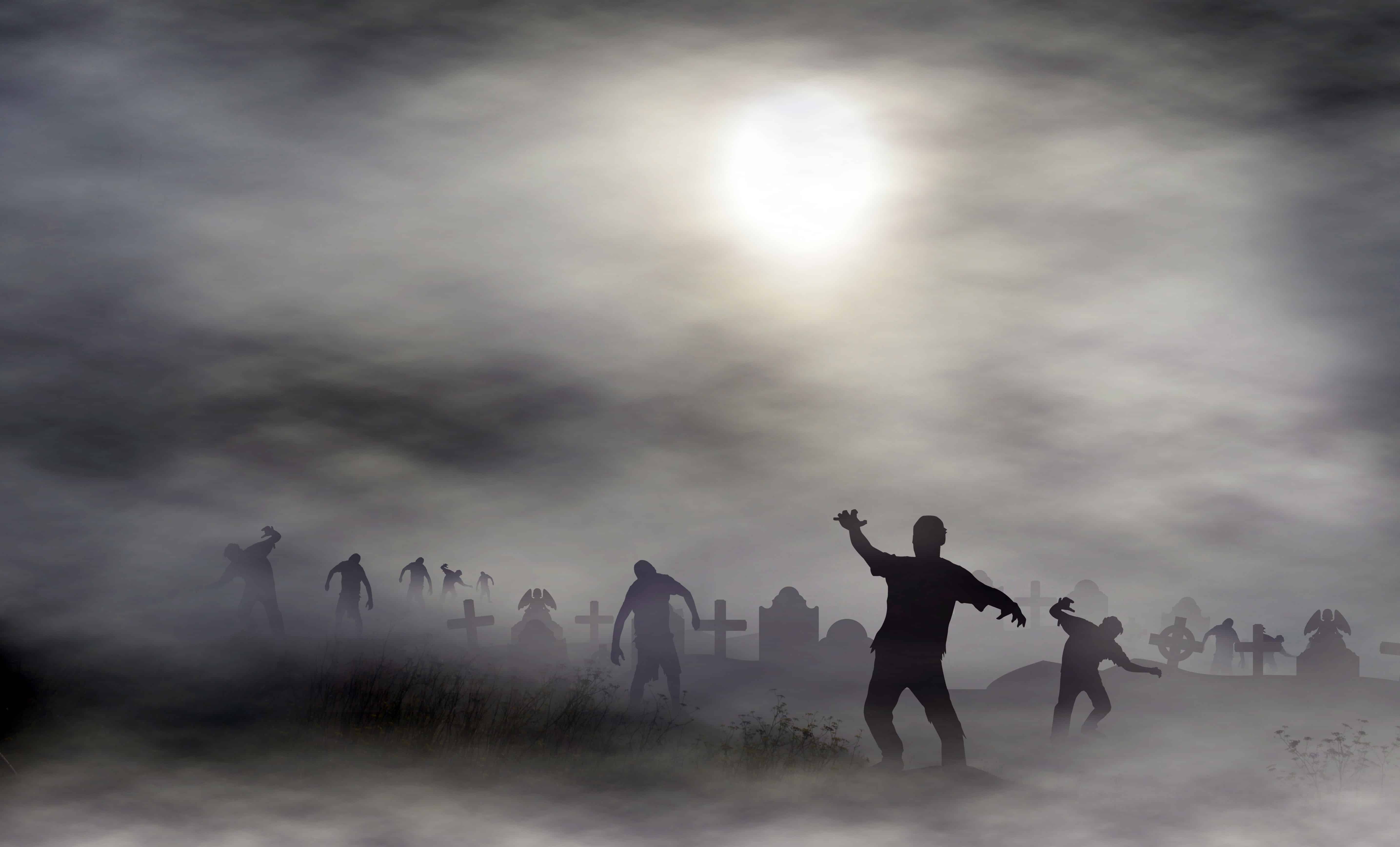 Braaaaaaaaaaaaaaaaains.
That's what it took to come up with the idea of the Zombie Pandemic Preparedness Workshop, held October 25 at Gwinnett County (Ga.) Public Library's (GCPL) Suwanee branch. The workshop taught attendees how to plan and prepare for a real-life pandemic. Participants learned crucial tips such as the importance of having an emergency supply kit at home and the fact that flu vaccines cannot cause the flu.
"We thought it was a cool way to do a program that delivered an important message to the public," says Denise Auger, GCPL's adult programming and community partnership manager. "What should you do in a potential pandemic? What basic supplies do you need? What happens if water systems shut down?"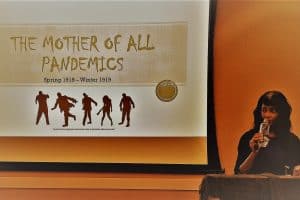 The program, led by Gwinnett, Newton, and Rockdale County Health Departments Environmental Epidemiologist Keisha Francis, was pegged to the 100th anniversary of the 1918 flu pandemic, which infected an estimated one-third of the world's population and resulted in about 50 million deaths globally. Francis referred to it as "the mother of all pandemics."
Auger hopes that attendees came away not only knowing what to do in the case of a potential pandemic, but also feeling motivated to help ward one off—specifically, by getting their flu shots.
"Last year, we lost 80,000 Americans to the flu," she points out. "If one person gets the flu shot, we could have saved a life."
The program was the brainchild (pun intended) of GCPL Director Charles Pace. Still, Auger saw a bit of pushback from staff about the zombie-themed marketing.
"It was a little bit different," she admits. "I know it's thinking out of the box. But think about it: When someone sees a poster with a zombie on it, they are going to go over and read that poster. The Walking Dead television series is very popular, and the premise behind it is that zombies are caused by a pandemic. Nobody thinks there's really going to be zombies, but it is a relevant, cool hook."
The library plans to repeat the program each October. Auger hopes that other libraries will follow suit.
"You've got to market a program just like you market a product," she says, "or nobody goes for it."