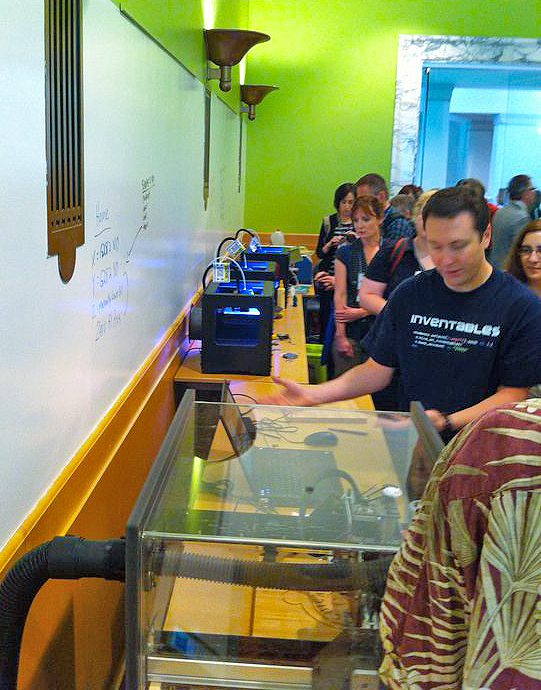 I didn't know much about makerspaces prior to Annual. I assumed, well, they make things, right? My general notion was correct, but definitely not the whole story. So what is a makerspace? A makerspace, also known as a hackerspace or a hacklab, is an open community workspace to fuel creativity through projects usually involving computers, science, technology, and art.
I'd like to think I can hold my own when it comes to do-it-yourself projects, but when I walked into the Maker Showcase on Monday, I found my level of ignorance alarming. Yes, there were amazing crafts including cross-stitching, rock star jewelry, paper crafts, felt animals, and keepsake boxes. But there were also projects involving Arduino boards, Raspberry Pi, 3D printers, wood workshops, and other activities I never had growing up.
Chicago's Pumping Station One, for example, demonstrated a project involving the use of a Bunsen burner to extract essences such as mango and coffee. The strangest thing they've extracted is the essence of an everything bagel. Chicago's Pumping Station One also taught attendees how to pick locks, a skill for which I had to set aside my slice of Hoosier Mama pie. As my focus on the locks grew, I began descending to the ground slowly until I was sitting down and intent on the second basic lock while a librarian next to me, also seated on the floor, was busy fidgeting with the third. She kept dropping her tools while I kept dropping my lock. Why are we learning how to pick locks? "Because kids will lock us out of the rooms", the librarian joked.
After what seemed like an hour, other attendees had left the booth, my foot had fallen asleep, and the makers were packing up before I could finish the third basic lock. My pie was also still untouched.
The assorted 3D-printed Yoda heads on display are what drew me in at first. Check out those details!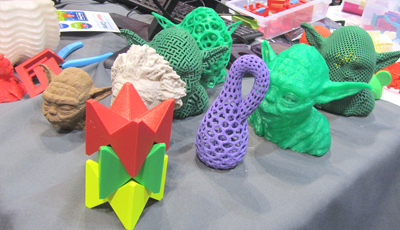 These objects were created at the Wagner Family Fab Lab of Chicago's Museum of Science and Industry (MSI). According to the handout, the Fab Lab is a modern workshop for computer-based innovation, design, and fabrication that allows you to dream up, design, and make almost anything you can imagine using cutting-edge software and equipment. The Fab Lab is a part of MSI's Center for the Advancement of Science Education, whose mission to motivate all children to achieve their full potential in the fields of science, technology, medicine, and engineering.
Here's a 3D printer from Detroit Public Library's HYPE Maker Space (where HYPE stands for Helping Young People Excel):
Yes, all this technology is very cool, but old-school crafts have been making a comeback since DIY projects have become popular on websites such as Pinterest.
In fact, one makerspace exhibitor, Arystocrafts, featured rock star wrist cuffs, denim loop rings, pressed flower bookmarks, denim bags, and hardcover book covers repurposed into handbags. Arystocrafts proves that you can make crafts out of stray items you have at home. Repurpose things you don't use anymore and get a little creative!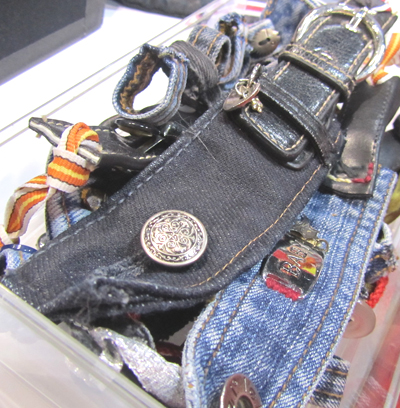 Maker Media promoted their Maker Camp, a virtual DIY camp for teens using Google+, which runs from July 8 to August 16.
Libraries are not just books. With the addition of makerspaces, libraries can educate kids (and adults!) and fuel their creativity as well.