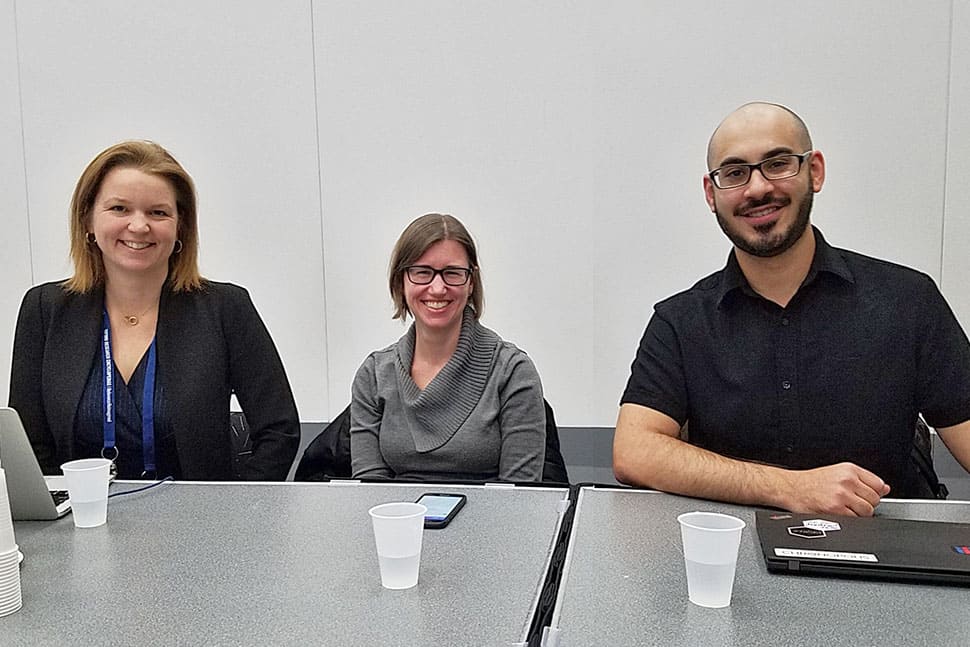 The Association for Library Collections and Technical Services presented a forum on "The Case for Making Video Content Accessible" on Monday at the ALA Midwinter Meeting in Denver.
Violaine Iglesias, director of business development for GVPi, a company in Arlington, Virginia, that provides hosting platforms for electronic publishers, opened by saying that "Accessibility is in very high demand among higher education institutions. Publishers are only now beginning to understand that accessible and discoverable video" is a high priority for educational institutions. She said that includes providing closed captions, transcripts, audio descriptions, an accessible video player, and sign-language translations.
Iglesias said there were three excellent accessible video platforms on the market now: ElementsPlay, OzPlayer, and Able Player.
"The list of benefits that accessible video provides is long," Iglesias said. "Not only do viewers with hearing loss have an improved experience, but those watching in a noisy environment or anyone who is multitasking or users for whom English is not a first language will have a clearer engagement with closed captioning." Electronic publishers are also interested in enhanced video metadata that improves discoverability on the web, boosts search engine optimization, and makes it easy to incorporate into library catalogs.
Danielle Whren Johnson, copyright and special projects librarian at Loyola–Notre Dame University of Maryland Library in Baltimore, said her library partners with the disability services and technology offices to develop accessibility guidelines and roll them out across campus. "At Loyola, we follow the Jesuit motto Cura personalis, or 'care for the entire person,'" Johnson said. "You are not really educating everyone fully or equally if you do not provide accessible media."
"There are several ways we can provide captioning for existing videos," Johnson said. "One is to put it on YouTube, which has an automatic captioner. But that only works well if the audio is high quality, and most of the time our student workers or staff have to go in and fix it up." Another service, Amara, also allows for user subtitling, "but you still have to go in and edit it," she said. "There's also the Ensemble Video platform, which works with Amara and is integrated with other third-party services to provide automatic captioning."
Stefan Elnabli, media curation librarian at the University of California, San Diego (UCSD), said that his library is in the process of migrating or digitizing 6,500 VHS titles that are in danger of deterioration and obsolescence. "We look for a commercial replacement first, usually a DVD or Blu-ray copy, and that works for about 90% of the videos," Elnabli said. "Another 5% are shorter videos that are included on compilation DVDs, but the remaining 5% are unavailable anywhere, so they must be reformatted and recataloged."
The library can digitize in-copyright VHS titles because of Section 108(c) of the US Copyright Act, which allows them to reproduce multimedia items as long as they have made a reasonable effort to locate copies in another format. Elnabli said that UCSD follows the 26-page New York University–produced document, Video at Risk: Strategies for Preserving Commercial Video Collections by Libraries, which offers guidelines for adhering to copyright law.
Elnabi added that the library is working with an outside vendor in a pilot project to produce preservation copies. The digitized videos can also capture closed captioning from VHS tapes produced in the 1990s or later.