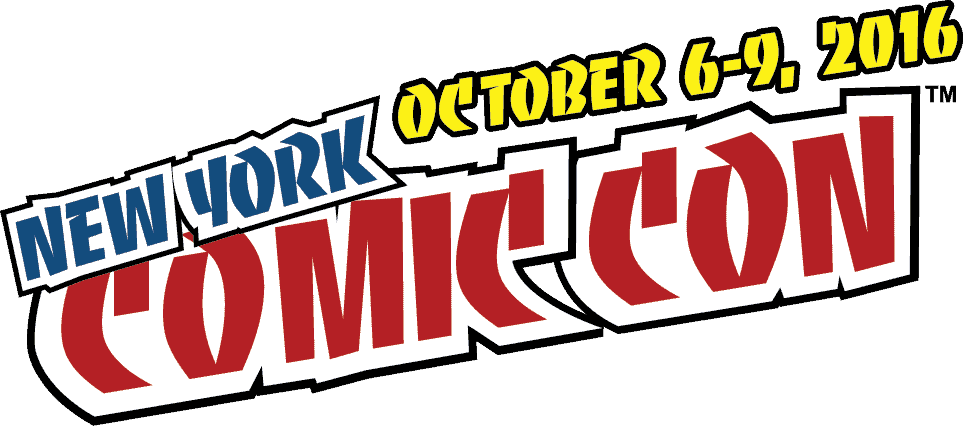 To the uninitiated, New York Comic Con (NYCC) can be terrifying. The Javits Center in Manhattan, already a daunting behemoth of glass and steel, becomes a crowded, noisy, overstimulating throng of Batmen, Harley Quinns, and all members of any League, Team, and Force you can name. Panels are full to standing room, and loud dance music blares from booths advertising games, comics, and other swag. For fans, this can be a haven, a place to fully geek out for four days every October. For librarians trying to access a slice of the nerd culture zeitgeist to bring back to their branches, it can be a lot to take in.
NYCC 2016, which ran October 6–9, teemed with excited fans from every geek subculture. While the major publishers and gaming companies held sway, a subtle conversation was taking place beneath the noise: one of diversity, inclusion, and collaborating to find safe spaces in the world of comics.
To librarians familiar with panels at the American Library Association's (ALA) Annual Conferences or Midwinter Meetings, panels at NYCC are similar, with each addressing a different aspect of the comics industry. Panels offered for librarians on Thursday coached attendees on holding a comic con, reaching reluctant readers, incorporating graphic novels into their work, and collaborating with comics retailers. They also looked at body representation in comics and graphic novels. These are hot topics in the library world at the moment, and attendance was high.
ALA-sponsored panels on Thursday most directly addressed library interests, but the publisher offerings were also of value.
Librarians who focus only on the educator and professional panels miss out on critical panels where some of the brightest and best in the profession meet up to offer critique and discussion. By branching out and attending these panels, librarians can learn invaluable information about how to reach new graphic novel readers and keep their collections relevant. One such panel was Saturday's "Be Your Own Superhero: Intersectional Feminism in Comics," moderated by Sam Maggs (author of The Fangirl's Guide to the Galaxy and forthcoming Wonder Women), and featuring a variety of diverse voices from comic creators and critics.
The panelists spoke of seeing aspects of themselves in comic-book characters. Writer Sam Riedel talked about the importance of emotionally identifying with Batman characters as an analogy for her own transition, saying that she went from "Tim Drake to Stephanie Brown" in more than one sense and citing her admiration for the strong former Batgirl. Webcomic creator Wendy Xu mentioned that she did not see herself represented well in Western media as a child and found a home in films like Studio Ghibli's Kiki's Delivery Service. When asked how to engage young readers with quality graphic novels, the panelists reminded the audience that because of the internet and the autodidact culture of Tumblr, teens become aware of and vocal about social issues and their own identity at a much younger age.
Panels like these highlight how important it is for librarians to diversify their collections. If a library is curating a collection of heroes that are all white, male, and muscled, we are not speaking to the identities and needs of a huge portion of readers, many of whom are exposed to a variety of voices online before they ever step foot in a library. A diversity-driven graphic novel collection also gives readers a chance to educate themselves about different cultures and lifestyles through an accessible medium.
NYCC offers insightful panels, but it has also become overwhelming in its mainstream commercialism. The "Big Two" (Marvel Comics and DC Comics) dominate at most major comic cons, but their presence on NYCC 2016 panels alienated many attendees. Fans took to Twitter to express their disappointment in what was being said at some of the biggest panels of the convention, from the awkwardly-phrased statement from Marvel editor-in-chief Axel Alonso that he is Korean because his wife is Korean to the misguided anti-Romani speech from longtime comic veteran Peter David (at an LGBT panel, no less). While these publishers have made leaps and bounds in terms of diversifying their lineup (a solo title for the fan-favorite Young Avengers alum America Chavez was also announced), these failings end up becoming another signifier of their inaccessibility and massiveness. I was advised by a friend that if I wanted to see diversity highlighted at a comic con, it was not at places like San Diego or New York. It was in the indie cons and small press expos—the same type of conventions being painstakingly planned by librarians across the country.
A consistent theme at NYCC was an encouragement to seek out and support publishers and creators who are making content that speaks to what you want to see represented. Look outside of the Big Two, beyond the basics, and build a collection that features new books from new voices. They are easy to find at NYCC if you walk the far perimeter of the show floor or venture to the artist's alley. (NYCC hosts, in my opinion, possibly the best collection of talent at any con.)
Pleasant surprises can also be found at some of NYCC's smaller panels.
"Friends are free," said Adam Ebert, a reading teacher from Bloom Township High School in Chicago Heights, Illinois, who encouraged attendees of Thursday's "When Comic Shops, Teachers, and Librarians Work Together" panel to network and make friends at the convention. Taking the time to talk to creators in the artist's alley could lead to an artist or writer attending your library's convention, Skyping into your book club, or being a resource as you build your collection. Marvel and DC may not offer many gateways for collaboration because of their size, but the smaller publishers will happily take your card.
NYCC is a growing comic con. And as it continues to draw talent and crowds each year, the music will get louder, the lines will get longer, and mainstream pop culture will dominate more and more. The opportunities to collaborate will always stay, though. Make friends, work together, and bring that energy back to your branch.