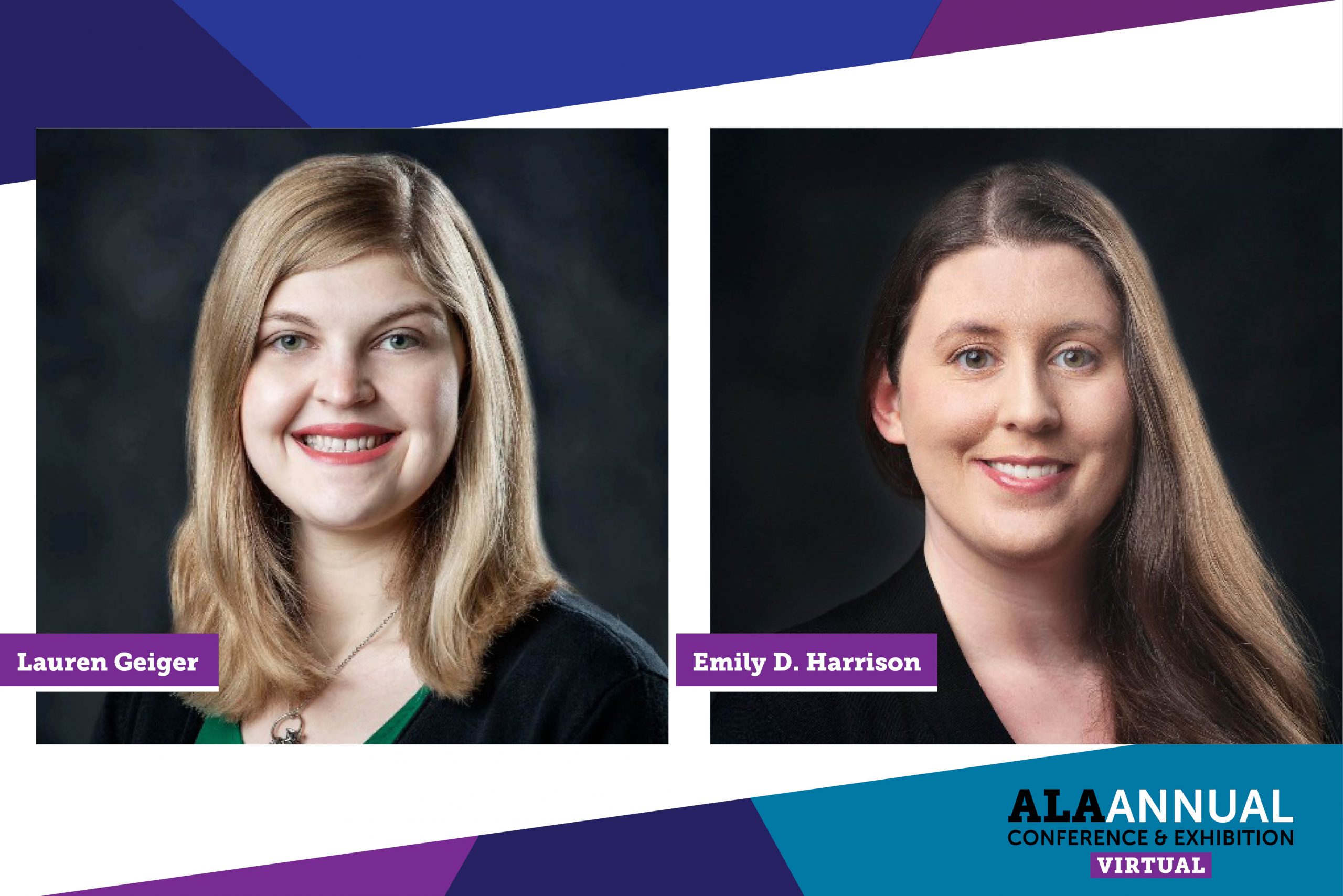 "When we first were told that we needed to make our collections accessible, I asked … 'How are we even going to do it?'" said Emily D. Harrison, digital projects specialist at Mississippi State University (MSU) Libraries. The project seemed overwhelming, and she didn't know where to start.
Harrison and Lauren Geiger, metadata librarian at MSU Libraries, shared their experiences in improving accessibility in the university's digital archives and special collections at the on-demand session "Accessible, Not Just Discoverable: Ensuring Accessibility in Digital Collections," part of the American Library Association's 2021 Annual Conference and Exhibition Virtual.
Users encounter the four principles of accessibility in layers like an onion, Geiger said. When evaluating accessibility, consider whether items are:
Perceivable—Do they include alternate text and captions, and adequate color contrast and text spacing?
Understandable—Do they use simple language and intuitive navigation?
Operable—Are they usable with keyboard, mouse, and screen readers?
Robust—Are they compatibile with other software?
Just because someone can find your materials online, Geiger noted, doesn't mean they can actually access them. If a person can't navigate the website, they'll seek the information elsewhere. "The three-click rule is a real thing," she said.
When it comes to making items accessible, Geiger recommended looking to established standards. The Americans with Disabilities Act (ADA) provides basic requirements, but was written before internet use was widespread, so it mostly focuses on physical accessibility. The World Wide Web Consortium's Web Content Accessibility Guidelines (WCAG) provide a continually updated framework for assessing digital accessibility, and include a tiered system of levels (A, AA, AAA). Level A is the most basic (including captions on recorded video, for example) while AAA is the highest standard (including live captioning and sign-language interpretation for a live-streamed event).
"We want to have all of our materials fully accessible for any person to view them, but that isn't the reality most institutions can meet," Harrison said. Not every library will have the budget or staff needed to achieve the highest level of accessibility. "By knowing how you can meet the WCAG requirements, you have a foundation from which you can build."
Accessibility needs are determined in part by the type of file or material. Images need alternate text and descriptions, and in cases such as photos with writing on them, a complete transcript. Metadata elements should also be made more accessible by sorting them in the order of likely user needs. Include descriptive elements first, in simple language, followed by technical terms, then administrative tags. Keeping these formats consistent across collections is also important, Geiger noted.
It is always easier to implement accessibility for a new project than it is to retrofit an old project, Harrison said. "Accessibility should really be considered at every stage of your digital workflow," said Geiger. "Bear in mind that any retroactive work is going to take more time and resources," Harrison added.
To establish an accessibility process for your institution, Harrison recommended four main steps.
Research—Compare approaches from peer institutions, work with your IT department, and review established guidelines.
Assessment—Review the materials in your collection, what will be needed to make them accessible, and your accessibility capabilities, including what's possible within your institution's budget and staffing.
Testing—Create a test collection with multiple file types, and involve different people in the testing process to uncover different types of barriers to access. "This is going to be a trial and error—with a lot of error—process, as some materials can't be made fully accessible," Harrison says.
Execution—Create documentation, with recommendations separated by file type, and train staff.
While testing and making changes, Harrison emphasized that you should not modify original archival files. "Accessibility is not conducive to preservation," she said. "Do not manipulate or modify the master files." Instead, make the web versions of items accessible based on the needs for the file type or material types, and then upload them with correct metadata. Transcripts are often the most time-intensive part of accessibility, Harrison added.
"Accessibility isn't just a one stage, done deal," Harrison said. It's a process. "We must provide a good-faith effort in making our collections and web spaces accessible to everyone," said Geiger, adding that the key is finding the tools that fit with your institution, and people to do it.