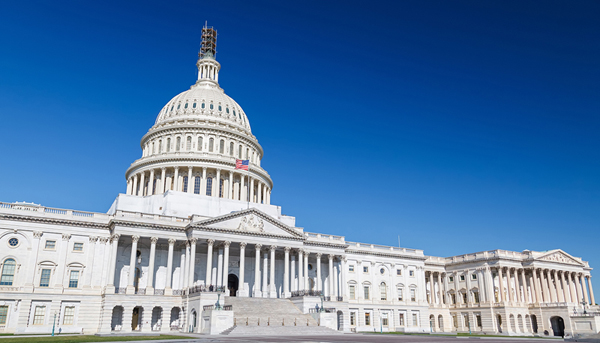 Acknowledging the critical role of libraries as anchor institutions in communities across the nation, a group of senators led by Jack Reed (D-R.I.), Susan Collins (R-Maine), Thad Cochran (R-Miss.), Kirsten Gillibrand (D-N.Y.), and Lisa Murkowski (R-Alaska) introduced the bipartisan Museum and Library Services Act of 2017 (MLSA, S. 2271).
The 2017 MLSA reauthorizes the Institute of Museum and Library Services (IMLS), showing congressional support for the federal agency. IMLS administers funding through the Library Services Technology Act (LSTA), the only federal program that exclusively covers services and funding for libraries. The LSTA provides more than $183 million for libraries through the Grants to States program, the National Leadership Grants for Libraries, the Laura Bush 21st Century Librarian Program, and Native American Library Services.
To be clear, S.2271 would not ensure full funding for the programs libraries depend on. Reauthorization of the MLSA is not necessary for IMLS to receive funding: The last MLSA expired in 2016. Rather, S.# would authorize IMLS to continue to exist and give direction about how the agency should operate. Passage of this reauthorization bill would signal that Congress values libraries and supports the mission of IMLS. As American Library Association (ALA) President Jim Neal said, "Today's introduction of the bipartisan MLSA reauthorization is the first critical step toward ensuring federal support for our nation's nearly 120,000 libraries. LSTA grants enable libraries in every state to innovate and meet the growing demand for services that meet the needs of our communities."
The 2017 MLSA continues to support the stated mission of IMLS to inspire libraries to "advance innovation, lifelong learning, and cultural and civic engagement." It largely mirrors the previous authorization, with some improvements. After considerable input from library professionals across the country, ALA's Washington Office worked closely with the bill's lead cosponsors to include numerous recommendations in the legislation, such as:
explicit allowance for grant funds to be used to help libraries prepare for and provide services after a disaster or emergency;
greater use of data-driven tools to measure the impact and maximize the effectiveness of library services; and
additional provisions to enable more Native American tribes to participate in IMLS grant programs.
Today's introduction of the MLSA gives a clear and timely opportunity for each one of our elected federal leaders to show unequivocally their support for libraries. ALA members have defended funding for IMLS at every turn throughout the appropriations process in 2017, beginning with the administration's March budget recommendation to effectively eliminate IMLS. That proposal was rejected by House and Senate appropriators, with both chambers recommending robust funding for IMLS (although final funding bills have not passed Congress). ALA will aggressively continue its advocacy to fund libraries in the new year. In the meantime, the Association's strategy is to gain cosponsors for MLSA in the Senate and work with representatives to introduce companion legislation in the House.
ALA's Washington Office encourages you to use the action center to contact your senators and ask them to cosponsor S. 2271. In your emails and calls to senators, tell them how LSTA funds enable your library to offer valuable services to your community. Invite them to visit your library to see for themselves the difference libraries make in people's lives. Your story and your voice will persuade your elected leaders to show their support for libraries and cosponsor the MLSA of 2017.