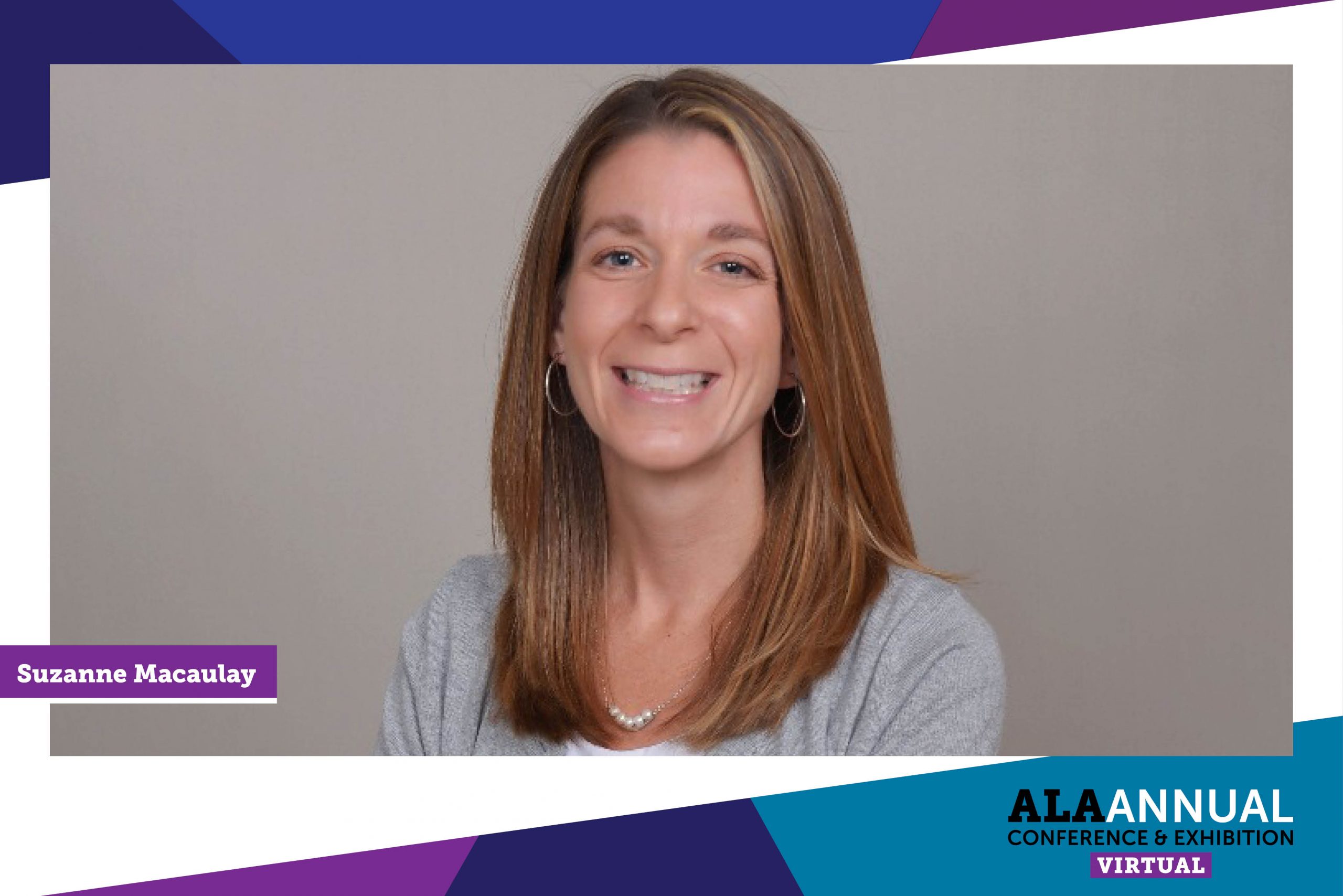 Maintaining an active social media presence can be a consuming task for the largest of libraries, but it can be even more difficult for small and rural libraries operating with reduced staff and limited funds.
"Social Media for Small and Rural Libraries," a June 25 program sponsored by the Association for Small and Rural Libraries (ARSL) at the American Library Association's (ALA) 2021 Annual Conference and Exhibition Virtual, offered easy ways for such libraries to engage patrons online without breaking the bank or overwhelming employees.
Suzanne Macaulay, cochair of ARSL's marketing and communications committee and deputy director of the Pioneer Library System in Canandaigua, New York, opened her talk with an observation that resonated with many library conference veterans.
"I've attended a lot of conferences and would go to sessions on social media, but it was always too big," she said. "If I was working at a library that served 2,000 people, and I was the only full-timer with a bunch of part-time employees, a lot of what I was learning at these sessions wouldn't work for me. [These sessions] were run by professional social media managers or a team of librarians from a big library. If I'm the only one working on social media, I can't be a part of these big social media campaigns."
Despite challenges, small and rural libraries must maintain a social media presence now more than ever, Macaulay said. "Social media is crucial to connecting with our communities," she said. "But what is going to work for you, your staff, and your library?"
Macaulay focused on three social media platforms—Facebook, Instagram, and Twitter—for their ease of use and ubiquity but said that libraries shouldn't limit themselves if they have the capacity to do more.
"If you have more than one person doing social media or a youth services person who can do social media, you might want to think about adding Snapchat and TikTok," she said. "Those are most popular with the 30-and-under crowd."
The bulk of Macaulay's presentation focused on what libraries should post on their social media feeds, as well as how and when to post certain things. She said that libraries can create their own original posts but can also use pre-made content from vendors, professional organizations like ALA and ARSL, community and government organizations, publishers, and pop-culture memes.
Above all, Macaulay stressed that social media posts must have purpose, even if they're simply entertaining. "Don't just post to post," she said. "[Ask yourself], 'Do these posts follow the library's mission?'"
Macaulay recommended that libraries create social media policies or revisit already established ones, especially since social media use has increased during the pandemic. That includes policies for internal and external social media use.
"Ninety-six percent of libraries have a Facebook account," she said, "but only 21% have external social media policies." Those policies must spell out what is acceptable and unacceptable to post on the library's social media pages by the public, as well as consequences for those who don't adhere to the policies. These policies must be posted on the library's website, easy to understand, and reviewed and updated as needed.
Social media can be intimidating and stressful for small and rural libraries to manage, Macaulay said, but it's not outside of their wheelhouse anymore. For those struggling to find content to share, she said there's one surefire way to guarantee engagement with patrons.
"When all else fails, post a picture of a cat," she said. "They always get clicks, likes, and shares."