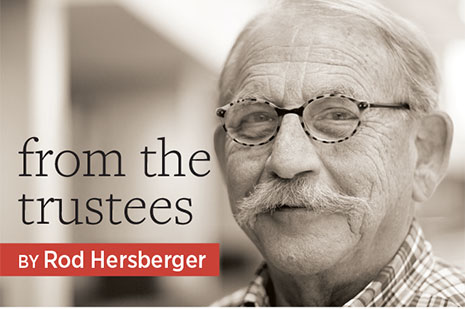 I've been a senior trustee of the ALA Endowment Fund for the past six years. As my term comes to an end following the 2019 Annual Conference, I want to share four important achievements of the ALA Endowment over the past several years:
The first is the endowment's investment in private equity. While it is illiquid, private equity generally outperforms most other investment categories. We did not venture into this area lightly. The trustees conducted an extraordinary level of discussion, review, and due diligence before we made our first investment. In July 2015, we invested $2 million in Blackstone Total Alternative Solutions (BTAS). In early 2016, we authorized a $775,000 investment in Kohlberg Kravis Roberts, another well-known private equity fund.
As the BTAS investment has begun to deliver positive returns—10.7% to date—during this bull market, adding money back into the endowment, the seven trustees voted in September 2018 to reinvest an additional $2 million into BTAS, largely with revenue generated from these returns.
In February, the endowment trustees agreed to make a $1 million investment in PG LIFE from Partners Group, a private markets investment manager. PG LIFE focuses on environmental, social, and governance (ESG) factors in its portfolio, and this investment brings the endowment's total commitment to private equity to $5.78 million.
The second major achievement is the endowment trustees' aggressive search for and investment in these ESG funds—formerly known as socially responsible investment funds. As a result, 34.1% of the endowment portfolio has such socially minded investments compared with 1.3% just five years ago.
The third accomplishment is our strategic review process, which began last November, to evaluate all our business, communication, training, education, and other practices to improve effectiveness. The trustees have drafted a new investment policy statement, though a specific strategy is not currently part of this review. As we wrap up this process, we will make available after Annual Conference a new comprehensive policy and procedure manual on the endowment's webpage that will contain several important documents on investments.
The final area worth highlighting is our shift toward making all trustees' activities and documents more transparent and available to members on ALA's website. The content includes agendas and minutes, as well as the forthcoming policy and procedure manual.
Over the past five years, the endowment spending policy has allowed trustees to make approximately $9.1 million available to ALA units for scholarships, awards, and general operations—an average of $1.8 million per year. In that time, the portfolio has grown from $38.7 million to $47.3 million, as of April. This is nearly all the result of market performance related to asset allocation decisions with minimal contributions. While the market has worked in our favor these past few years, trustees recognize the need to help buffer the endowment from potential volatility. As such, they will begin working with the ALA Development Office to discuss and review a more comprehensive and diversified plan.
I am proud of our achievements, as they point to an increasing maturity and investment sophistication of the endowment trustees as we carry out our fiduciary responsibilities. As I close out my role as the senior trustee, I would like to welcome Patrica Wand, an endowment trustee since July 2015, to the role of incoming senior trustee following ALA Annual Conference. Her term will run through June 2021.