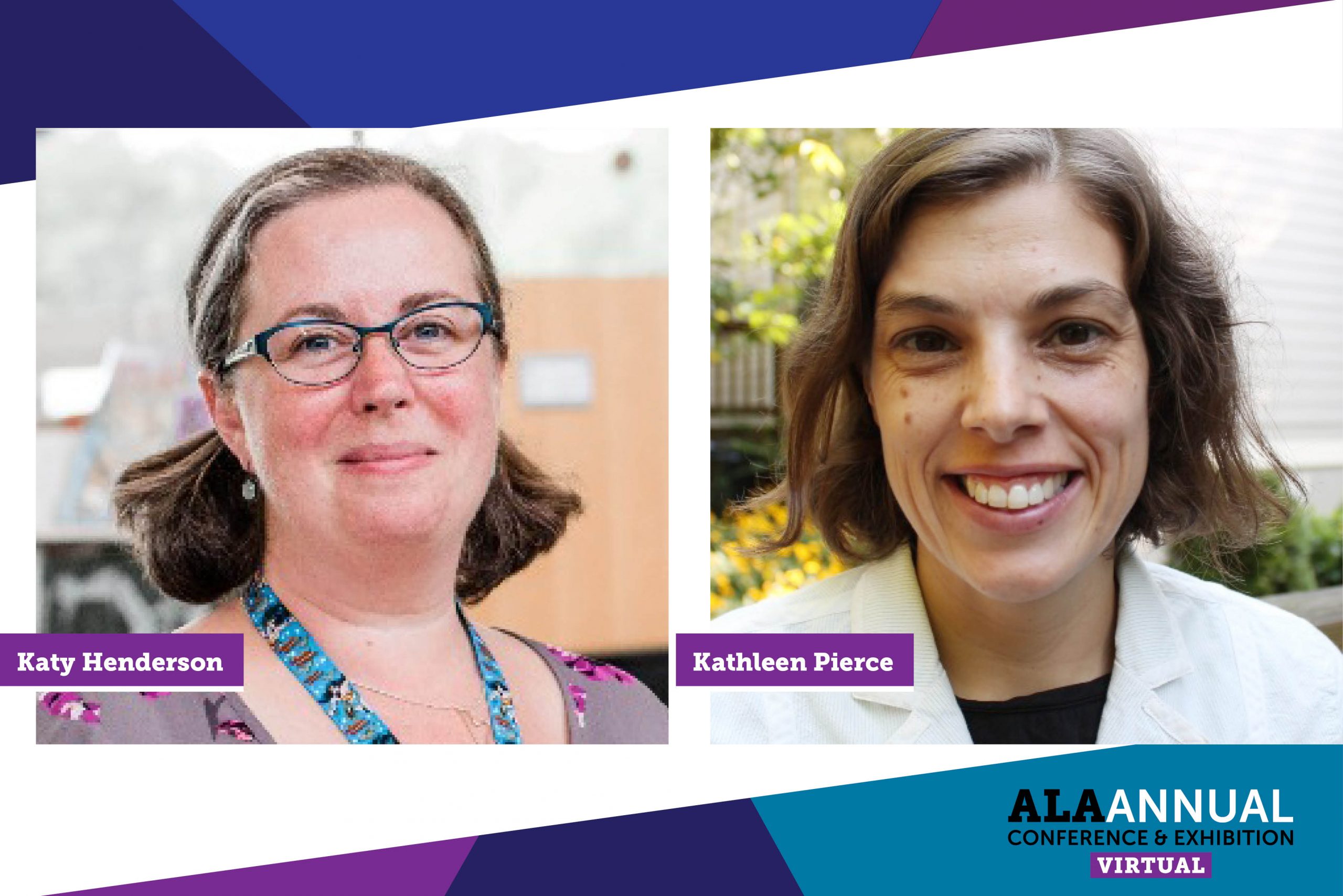 Last summer, following the deaths of George Floyd, Breonna Taylor, and Ahmaud Arbery—and a swell of Black Lives Matter protests nationwide—youth services staffers at Chatham County (N.C.) Public Libraries (CCPL) noticed that children were acutely conscious of the social unrest and current events swirling around them. So they began to consider what they could do to broach the topic of racial justice.
"Kids are aware. The coverage of [these deaths] was nearly impossible to avoid and events like these continue to happen," said CCPL Youth Services Librarian Katy Henderson at "Brave Conversations: Kids' Club for Social Justice," a June 25 program at the American Library Association's 2021 Annual Conference and Exhibition Virtual. "We were already seeking out resources on our own to address the news and protests with our own children. We began to think about how we could facilitate discussions around this."

With their off-duty desk time during the pandemic, Henderson and Kathleen Pierce, CCPL youth services library assistant, decided to tap into Project READY [Reimaging Equity and Access for Diverse Youth], a antiracism professional development resource developed by the Institute of Museum and Library Services, University of North Carolina at Chapel Hill's School of Information and Library Science, Wake County (N.C.) Public School System, and North Carolina Central University. "I suggested to Kathleen we work through the curriculum at our own pace," said Henderson.
The course only strengthened their resolve to create children's programming around equity, diversity, and inclusion (EDI). What resulted was the Kids' Club for Social Justice (KCSJ), a monthly Zoom meeting with children in grades K–5 and their families to discuss social justice and hot-button issues. Since starting in September 2020, the program has tackled topics such as racism, gender identity, Thanksgiving myths, climate change, and food insecurity.
"Kids just want to know more," said Pierce, who noted that the children who show up to KCSJ meetings may do so because they feel awkward or intimidated asking questions about these topics at school. Zoom might even be a boon, she observed: "The distance works when we're talking about tough topics."

Before she and Henderson dove in as facilitators, they made sure to draft a proposal, secure support from their administrators, and do their homework. "When starting any kind of new program, especially when starting a program as sensitive as [this one], ask permission, not forgiveness," said Henderson. "If your library or system has a specific protocol for programming, follow the procedure in place."

Pierce stresses how important it is to research each month's topic—she does three to five hours for each program—and rehearse what you're going to say. "Leaders need a baseline level of knowledge to facilitate this type of program," she said. To keep kids engaged, she uses a variety of icebreakers, picture books, quizzes, giveaways, and questions. "Interactive is in all caps," said Pierce. "I needed something that was besides just me talking."

CCPL advertised the program through press releases, newsletters, social media posts, and its online calendar. Getting the public information office involved early with promoting the program was a tactical move: "Public reaction to this type of program can be varied," said Henderson.

Thankfully, the positive feedback has outweighed the bad. Twenty children and their families showed up to the first KCSJ meeting on racism, and the monthly program regularly attracts 8–10 children and their families. "We received thank-you messages," said Henderson, "and a letter of support from a local progressive church." Still, the program wasn't without its detractors. "Be aware that not everyone in your community will be supportive," she said.

For those looking to add children's EDI programming to their library's offerings, Pierce and Henderson reminded viewers that social justice can look like a lot of things: inclusive displays, diverse collections and storytimes, going fine-free, and eliminating all types of barriers. They also encouraged libraries to take meaningful steps toward social justice even if it makes staffers or community members uncomfortable.

"Ignoring these problems is no longer an option," said Pierce. "We can do hard things—let's do them!"