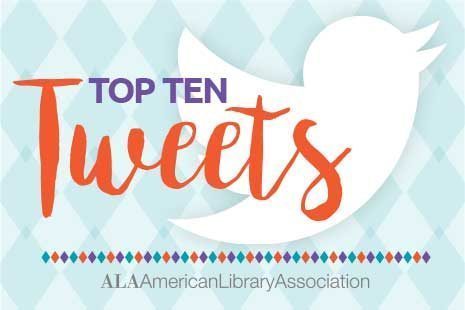 It's the second to last day of #alaac18. As the conference starts winding down, people are making the most it, including those who are heading back home.
You on a Monday.
https://twitter.com/teach_research/status/1011262636711972865
You asking an important question.
With 36 hours of conferencing left, I just shipped 30 lbs. of books to myself. How did this happen? 🤦🏾‍♀️ #ALAac18 #ocpsreads #SummerReading

— Ms. Garner (@GarnerDP) June 25, 2018
You making a big realization.
First day of #alaac18 not working on, practicing or delivering a presentation has me all like … pic.twitter.com/YWEi0bGDTE

— Phillip H (@higgins8418) June 25, 2018
You found a favorite poster.
Your Librarian's favorite poster at the 2018 Annual ALA Conference. #alaac18 @BransonJH @LawsLeslie @bransonschools pic.twitter.com/Cq0XqTtfb3

— BJHS Library (@BJHSLibrary) June 25, 2018
You took a New Orleans–style break.
Taking a break, acting like a tourist #neworleans #alaac18 #cafedumonde #beignets pic.twitter.com/9MRUBfh4gY

— Elizabeth Thomsen (@ethomsen) June 25, 2018
You made journal entries.
Some pages from my daily journal. #alaac18 pic.twitter.com/R0Cus2qmth

— Virginia (@sketchlibrarian) June 25, 2018
You didn't have a wardrobe malfunction.
Last night's Newbery/Caldecott dinner was epic. Because the speeches were amazing. And because my dress didn't split down the back this year! #alaac18 pic.twitter.com/hQLv8ZaCuk

— Debby Vandersande, MLIS (@VanderReads) June 25, 2018
You have a conference highlight.
My personal #alaac18 highlight: @DorisKGoodwin's inspiring lecture on her new book Leadership in Turbulent Times.

— Johannes (@johannesneuer) June 25, 2018
You did some sight-seeing on your way out of town.
Catching the bus back to the airport and I see the @NOLALibrary. #librariesareeverywhere #LibrariesTransform #alaac18 pic.twitter.com/BsIt4CDEk9

— Tressa Santillo (@TressaSantillo) June 25, 2018
You said thank you.
Thanks NOLA, for all the new friends made and all the knowledge gained #alaac18 #ala18 back to the big Apple inspired.

— Chris Carvey (@chrisdigital) June 25, 2018
BONUS tweet:
Even though you were #alaleftbehind, you gave a shout-out.
I'm #alaleftbehind this year, but I encourage all my #alaac18 buddies to attend and cheer on the winners and support the hard work of the Stonewall Book Awards committees! https://t.co/URQfivO9Rz

— evanstruble (@evanstruble) June 25, 2018