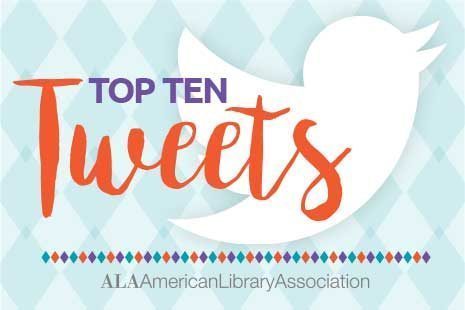 Day 2 of #alaac18 finds everyone settling in to their new surroundings and getting down to business.
You've gotten used to the New Orleans weather.
New Orleans has me like #alaac18 pic.twitter.com/JXLI56qqdn

— Matthew Noe is at #ALAAC18 (@NoetheMatt) June 23, 2018
You brought your fashion game.
#librarianfashion #alaac18 pic.twitter.com/4ktvbPhVC6

— Erin Schramm (@PaperPickles) June 23, 2018
You ate a good breakfast.
Praline bacon? Oh good lord, New Orleans, and yes please! #alaac18 pic.twitter.com/XTK5INJy9f

— Peter (@phepbu) June 23, 2018
You can face whatever the day brings.
The morning coffee load before attending #alaac18 sessions. Almost at full caffeine level. pic.twitter.com/RSRzGk2xLj

— Seychelles_Green (@activistHistori) June 23, 2018
You grabbed badges.
Some upgrades to my badge for day two of #alaac18 pic.twitter.com/iswMtAcjiE

— Travis H. Williams (@HedgesPictures) June 23, 2018
And also picked up some pins.
My first pins of the day. Libraries are awesome #alaac18 #ALA18 pic.twitter.com/L6MtBas1hC

— Erin (@erinalibrarian) June 23, 2018
You're learning your way around the convention center.
https://twitter.com/msthombookitis/status/1010565965636165632
You attended a meeting.
When your committee is bursting out in hysterical laughter throughout the entire meeting you know you have found your people. #alaac18 #commstudies pic.twitter.com/8S9XbBiQ0J

— April Hines (@UFCJCLibrarian) June 23, 2018
You watched a movie.
Yes, I'm that nerdy. A librarian watching a movie about a library while at a library conference. #thepublic #alaac18

— Michael Schor (@LibraryMike) June 23, 2018
https://twitter.com/KejoBuchanan/status/1010558319654817792
You received an important update from home.
I asked my spouse to send me pictures of the dog while I'm away at #alaac18 and this is what he sent pic.twitter.com/4HobhlTCOW

— Dr Rachel Ivy Clarke (@archivy) June 23, 2018
BONUS tweet for those #alaleftbehind who might be able to relate to this.
Being a #SaturdayLibrarian and #ALALeftBehind is rough, people. pic.twitter.com/olp7hrnWNK

— roesolo (@roesolo) June 23, 2018