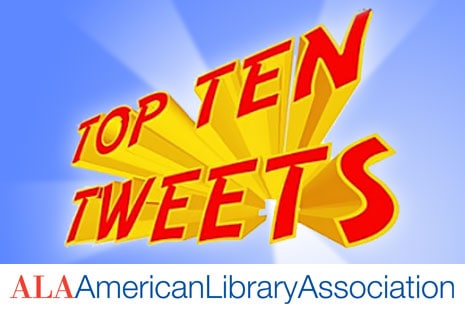 Day two of ALA Annual Conference was a whirlwind, with sessions and events at just about every hour of the day.
You wake up excited for day two and can't wait for the day to begin!
https://twitter.com/corrinaaallen/status/878583032994816000
Then you realize you've been making a big mistake—misspelling the hashtag.
When you realize you have accidentally misspelled the #alaac17 hashtag on some of your tweets pic.twitter.com/adQvb1j8QX

— Denisse (@Luna_Dee) June 25, 2017
You know that running late to a session is better than not going at all.
When you're running late to a session at #alaac17 #esuscala pic.twitter.com/8AB0tZLPAr

— Jessica F (@teacher2library) June 25, 2017
And once you arrive, you're not disappointed.
the face of new librarians everywhere? #orwasthatjustme #ALAac17 pic.twitter.com/PJZgIycf0D

— Naomi Binnie (@libnaomi) June 24, 2017
Once your brain wakes up after some sessions, you begin applying library science to everything.
Most metal thing I've heard at the American Library Association conference so far: "A cemetery is an archive of bodies." #ALAAC17

— katherine (@kv_tucker) June 24, 2017
In the afternoon, it's time to hit the exhibit floor to grab even more ARCs and meet some of your favorite authors. Including Jason Reynolds!
Best author signing pic we took today! As always, @JasonReynolds83 doesn't disappoint! #milesmorales #alaac17 pic.twitter.com/rsslqpecNs

— Beth Hennes (@hennebe) June 25, 2017
ALA pro-tip: you can sneak in a workout after you grab the perfect number of ARCs.
https://twitter.com/somegoodideas/status/878642858475089923
After a day of sessions and exhibits, you finally head to your hotel room and weigh your goods.
https://twitter.com/GeekReadsKids/status/878779990158057472
When it's time to head to the evening events or dinner, you must rely on every Chicago instinct you have.
It's strange to be back in Chicago after many years and feel my inner compass immediately reorient to "the lake is that way." #alaac17

— Amanda Watson (@amndw2) June 25, 2017
Is any evening event complete without Lynda Barry?
https://twitter.com/librainiac/status/878770136475369472
By the end of the day, we think this is it: our minds are exploding.
Fireworks over the lake right outside my hotel room window (either that or a planet just exploded) #alaac17 pic.twitter.com/XYRM7r2T2X

— Elizabeth Thomsen (@ethomsen) June 25, 2017
#alaleftbehind peeps: We hope to see you next year!
So I am having some #alaac17 #alaleftbehind sadness
Okay a lot
Okay see you all next year???

— moxie girl pamela (@Pamelibrariland) June 24, 2017