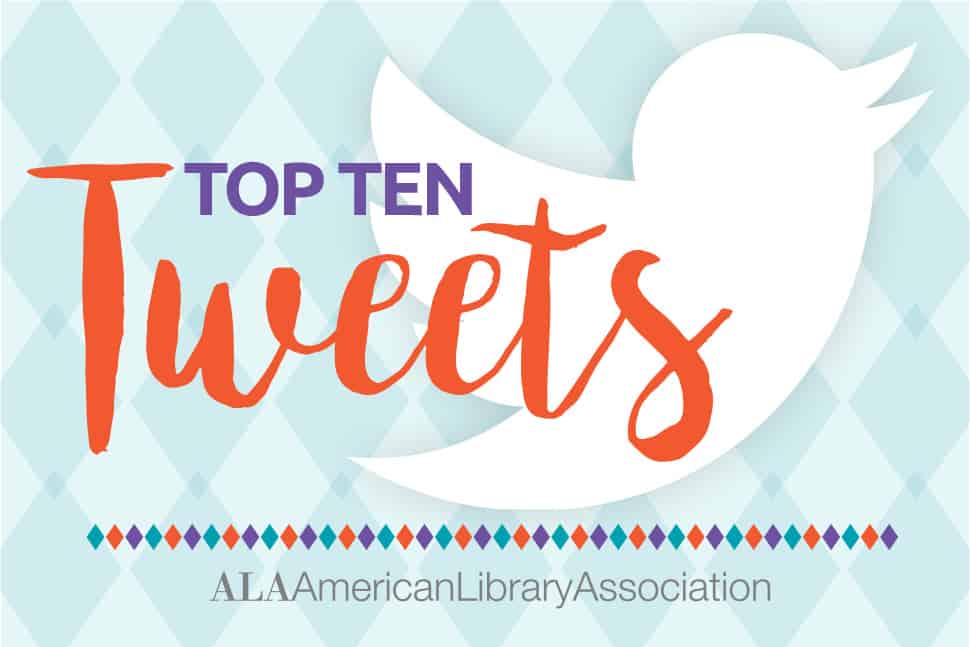 It's the final day of #alaac18 – a time to wrap up business, say goodbye to friends and reflect on all that was accomplished.
You wore your nice socks.
dressed up fancy in my @OutofPrintTees banned books #socks for the last day of #alaac18 pic.twitter.com/QABM6rzfZu

— Louisa Lebwohl (@llebwohl) June 26, 2018
You made it to the Closing General Session.
https://twitter.com/kjanek/status/1011629531881525248
And you're happy you did.
Almost in tears listening to @violadavis tell us how libraries provide access to the ability to dream for those who might otherwise be excluded from that promise. #alaac18 pic.twitter.com/FU2wuk8OKT

— Courtney Jacobs (@CourtneyEJacobs) June 26, 2018
You re-created a photo.
https://twitter.com/patoney/status/1011470291447492608
You have plans post-conference.
Plan to start eating like an adult again ASAP. Combo of #alaac18 and New Orleans led to some iffy nutritional choices (some desperate, some delicious)

— Meg Phillips (@meg_phillips7) June 26, 2018
You got the mention you were hoping for.
#alaac18 achievement unlocked: Cognotes mention! Thanks, @LibandLife! pic.twitter.com/qo1k1pn41k

— Carmen Cole (@CarmenCCole) June 26, 2018
You consumed your fair share of this beverage.
Goodbye #alaac18, you caused much Diet Coke consumption. Goodbye New Orleans. Be well all. pic.twitter.com/ufeJ3RGYPp

— Dustin Fife (@DustinTheFife) June 26, 2018
You took some nice shots.
Glad to see familiar faces and wonderful folxs stopped by the ALSC Charlemae Rollins President's Program #alaac18 #kidlit @librarieswehere pic.twitter.com/vbZL3rDHXD

— Sujei =) (@sujeilugo) June 26, 2018
You're leaving inspired.
I was also moved by how many of the events explicitly focused on issues of diversity, inclusion, whiteness, etc. These conversations are important and the fact that @ALALibrary creates spaces to have them is great #alaac18

— Gigi livetweets #alaac18 (@libandrogigi) June 26, 2018
You're already looking forward to Midwinter.
https://twitter.com/jhunt24/status/1011468804931518469
BONUS tweet: And for some of you #alaleftbehind, you'll now have some time back.
I'm glad the @alaannual Conference is pretty much over. It was taking more than twice the time in the morning to read all of my social media feeds. #alaac18 #alaleftbehind

— Melissa Powell (@cololibrarygirl) June 26, 2018