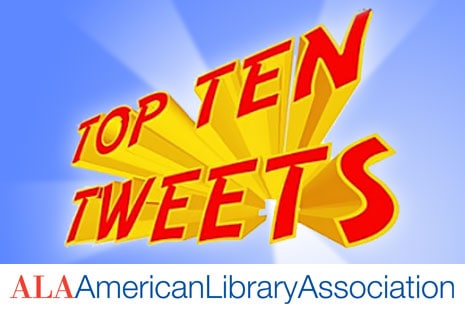 We saw Hillary Clinton and tried to fit all of our ARCs on our carry-ons on the last day of ALA Annual 2017.
We kick off the day with waiting in a long line to see Hillary Clinton, which totally made everyone leave inspired.
"When I got that library card, it felt like I had been handed a passport to the world." @HillaryClinton #alaac17 pic.twitter.com/Xr8fUw2MuV

— Tom Bober (@CaptainLibrary) June 27, 2017
Hillary Clinton gave a shout-out to the wizard who entered the world 20 years ago. Which house do you think she belongs to?
.@HillaryClinton gave a shout out to #HarryPotter20 Guessing Griffindor. #alaac17

— Seema Rao (@artlust) June 27, 2017
She also dropped this meme into her talk.
HRC just referenced this meme & it's everything. #alaac17 pic.twitter.com/CR72vGId2U

— Ricci Yuhico (@HeyLibrarianGal) June 27, 2017
After Hillary Clinton's speech, we took her advice and celebrated the end of #alaac17.
Taking @HillaryClinton's advice #theydidnthavechardonnay #spiritifnottheletter #alaac17 pic.twitter.com/E7hegWyOp1

— Lauren Graham (@lmgraham4) June 27, 2017
We also went over to the Inaugural Luncheon to congratulate the new ALA Leaders.
Celebrating the inauguration of the 2017-18 ALA leadership with @OaklandNina! #WeAreALSC #ALAAC17 #workingtogetherforthefuture pic.twitter.com/SNjfJE9ocq

— Aimee Strittmatter (@LibraryCrusader) June 27, 2017
You can't leave Chicago or #alaac17 without being in the room(s) where it happens either.
https://twitter.com/KatCho/status/879855180686151680
#alaac17 was basically trick-or-treat for librarians.
ALA: Like trick or treating for #librarians! #alaac17 #alaswag pic.twitter.com/SzG0AwE97F

— Beth Hennes (@hennebe) June 28, 2017
You then shove all of your treats and ARCs into our luggage, with #noshame.
Stranded in the airport & @TabithaFrahm asks if I have any clothes in my carry-one. NOPE – 100% all books from #alaac17

— Brittany Soder (@princess_brit8) June 28, 2017
Then you check your email and can't decide on what to do next.
#LibrarianProblems When you get ARCs at #alaac17 but you come back to work to 2 holds that you've been dying to read

— Annice (@asevett) June 28, 2017
After it's all over, it's time to get back to the librarian grind.
https://twitter.com/Lisabarian/status/879849431331483649
To #alaleftbehind people, everyone was also openly weeping in the room.
If you need me I'll be in my office watching the live stream of @HillaryClinton speaking at #alaac17 & openly weeping

— Becca Anne (@biblio_becca) June 27, 2017