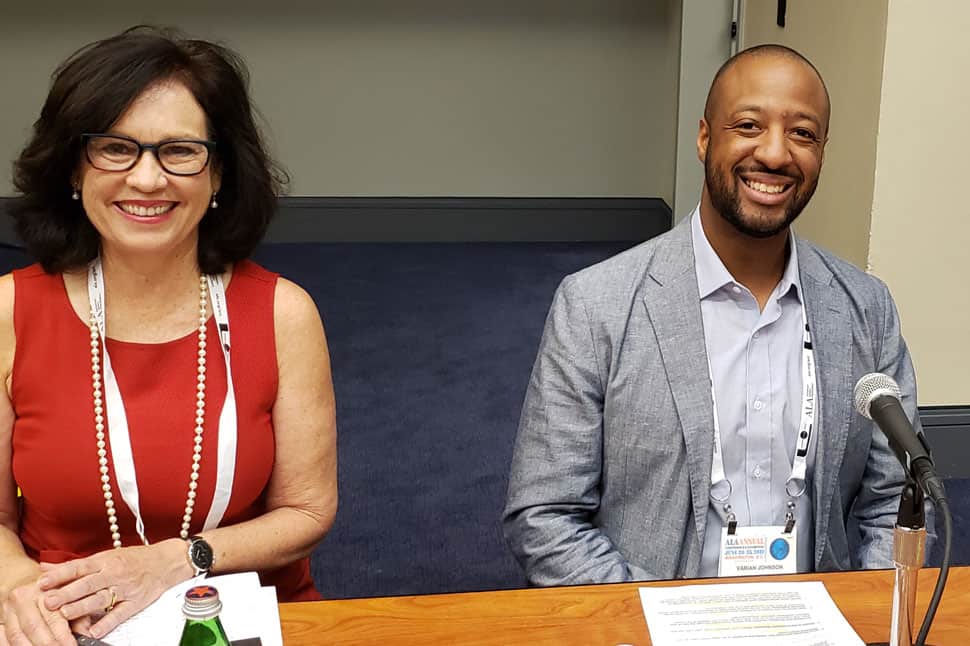 Thinking about history can be an effective way for kids to understand the present. Six children's authors gathered to discuss how in a panel hosted by the Association for Library Service to Children (ALSC) Saturday. Moderated by Susan Faust, a former school librarian and book reviewer for the San Francisco Chronicle, the panel reflected on the difficulties and delights about infusing new learners with an appreciation of the past.
All six panelists admitted that they had not read history when they were kids. But they were inspired to write historical fiction or nonfiction when they encountered something special—comic books, family oral histories, or primary sources in college.
Varian Johnson, author of the Coretta Scott King honor book The Parker Inheritance (2018), said that the common advice given authors to tell a balanced story is not always a good idea. "I'm not interested in telling a both-sides story about slavery," he said. "It's more important to be factual." He stressed that it's also important to be true to the narrator of a story. "We are taught that Brown v. Board of Education was a great decision in the civil rights movement," he said, "and it was. But what happened to those kids who were moved to an integrated school?" He observed that how they coped with the disruption to their lives when they were removed from their familiar routines and environments is an important story to share.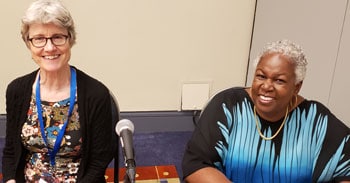 Sharon Robinson, the daughter of African-American baseball player and civil rights icon Jackie Robinson, said that at first she felt uneasy writing about her family because her sources were oral history. "Luckily, my mother kept everything," she said. When she was writing the first chapter of Child of the Dream (2019) about the happy occasion of her 13th birthday party, she found out from those notes that neither her brother nor her father was there. "It changed the tenor of the opening chapter of the book," she said. Robinson added that it took her 10 years to write this book, with her mother objecting to details all along the way—but she gave her approval to it as a sensitive, true story after reading the manuscript right before it was published.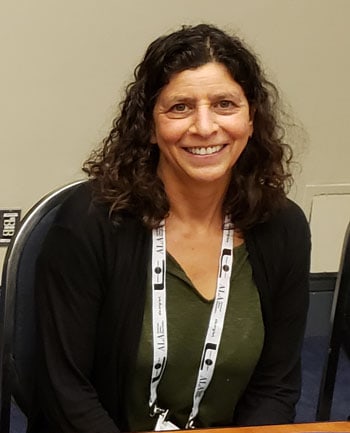 Marissa Moss, author of the Amelia's Notebook series, recommended a technique that she uses when she conducts workshops at international schools. "Have the kids do an interview with the oldest person you can find in your family and help them come up with questions they can ask," she said. "It makes them become reporters, and in the process they can connect with the past" in a way that is meaningful to them.
Elizabeth Partridge, author of Boots on the Ground (2018), uses a technique that will "force kids to get away from their stupid selfies." She asks everyone in a class to take three photos of their bedrooms, three photos of their homes, and three photos of their neighborhoods—then they pick three of the best as representative. "It shows them a better picture of their world than a self-portrait," she said. "Then I have them think of words about the photos and have them write a poem, or at least a caption, for the photos."
Gennifer Choldenko, author of Al Capone Does My Shirts (2006) and its sequels, said she decided to write about notorious gangster Al Capone to strip away some of the myths about him. She looked at testimonies from other prisoners at Alcatraz and letters that people wrote to him in prison (often asking for money) and tried to create a vibrant, multifaceted character who was kind-hearted yet had a violent temper. "Why write about Capone in a children's book?" she asked. "Kids are going to meet these people and must decide how to deal with them in real life. The best way to prepare them for that is through a book."