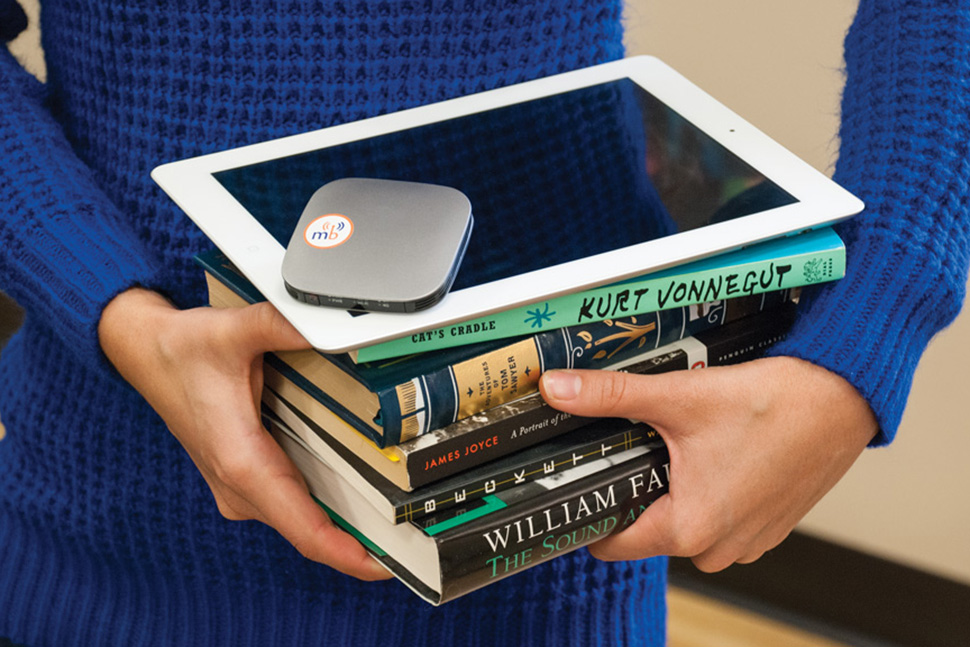 Mobile Beacon and Mobile Citizen, providers of low-cost Wi-Fi access to libraries and other educational institutions, got good news January 29 when a Massachusetts state court extended a temporary injunction, giving the providers more time to switch clients to Sprint's LTE network.
Last November, Educational Broadband Service-designated providers Mobile Beacon and Mobile Citizen successfully requested the court impose a 90-day injunction on Sprint's plan to shut down its WiMax network and transition customers to the LTE network.
Mobile Beacon and Mobile Citizen said they needed the injunction because contract negotiations collapsed with Sprint, which bought their former provider Clearwire in 2013 and aimed to severely cut the amount of access provided to the nonprofits. After purchasing Clearwire, Sprint announced its plan to throttle users' Wi-Fi from unlimited access to six gigabytes per month.
Katherine Messier, founder and managing director of Mobile Beacon, which provides low-cost internet to 61 libraries across the country, tells American Libraries that negotiations have resumed with Sprint, and the telecomm company joined the nonprofits in requesting the injunction extension.
A Sprint spokesperson could not immediately be reached for comment.
Schedule for transition from WiMax
The new schedule for the transition comes in phases, under the court order. Sixteen cities will shut down WiMax on February 2, another 39 by February 29, and the remaining 25 by March 31.
Messier says that Sprint has also conceded to scale back its plan to reduce data use for Mobile Beacon and Mobile Citizen customers. She says Sprint has agreed to grandfather existing customers into an unlimited data plan, but the nonprofits are continuing with their lawsuit to make access unlimited for future customers as well.
"I take it as a good sign that Sprint has joined us in making this request [for the injunction]," Messier said in a press release. "Although it doesn't change anything that is yet to be determined in the overall lawsuit, finding some common ground in the short-term is a good first step. I'm hoping we can build on this and work toward a long-term resolution."
Meanwhile, Mobile Beacon has launched an ambitious program at its own expense—roughly $1.5 million—to replace thousands of WiMax-capable Wi-Fi devices with new LTE devices. Libraries, schools, and nonprofits that use Mobile Beacon and Mobile Citizen as providers will continue to pay $10 per month per device.
Messier says about 40 of the 61 libraries have successfully made the transition or placed their orders for the new devices, but the future of the remaining libraries is uncertain.
"Leading up to the injunction and through the injunction we've lost users and customers," Messier says, adding that the "Convert and Connect" replacement program, at no charge to its customers, is an effort to "thank everybody for staying with us."