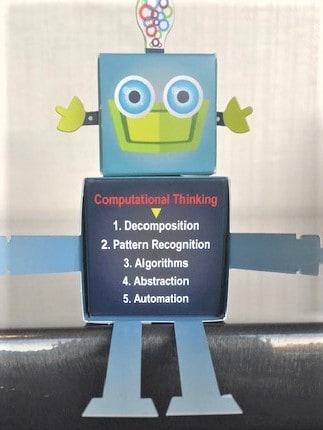 About 500 people descended on Salt Lake City November 2–4 for the Young Adult Library Services Association's (YALSA) 2018 Young Adult Services Symposium. The theme for this year was "Zeroing In: Focusing on Teen Needs," and it inspired programs on a range of topics related to providing engaging spaces, services, and opportunities for young adults.
Three key takeaways from the symposium:
Students need computational thinking (CT) to succeed. YALSA 2018 Symposium attendees had an opportunity to experience CT in action in "It's True: Computational Thinking and Libraries Are a Perfect Match," an interactive session led by Marijke Visser, associate director and senior policy advocate for the American Library Association's Public Policy and Government Relations Office; Nicky Rigg, program manager at Google; Mega Subramaniam, associate professor at the College of Information Studies at the University of Maryland, and Tim Carrigan, program officer at the Institute of Museum and Library Services. Activities included building a paper robot and participating in an app-building hackathon. By working through the CT process—decomposition, pattern recognition, algorithm, abstraction, and automation—two things became clear: Libraries are perfectly positioned to offer CT programs to their communities, and there are easy, no-tech ways to get started.
Early literacy may be all the buzz, but later literacy also deserves attention. The need for literacy support doesn't change when students leave primary grades for high school. The program, "Later Literacy: Engaging Teens in Books and Stories," presented by Karen Keys, coordinator of young adult services at Brooklyn (N.Y.) Public Library, showed how libraries can support later literacy by offering teens opportunities to read, write, hang out, and create. Book clubs, writing contests, storytelling events, and other literacy-building programs can help teens become confident readers, thinkers, creators, and speakers.
Everyone benefits when teen voices and perspectives are included. Teens have a lot to offer, so why not include them in all we do? Whether we are identifying barriers to access, reaching out to underserved audiences, engaging in community conversations, or planning and promoting programs, our efforts will be richer and more effective with teen involvement.