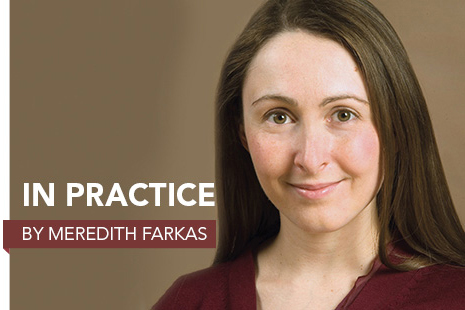 In every town, there are probably community members who have written novels, poetry, and other works whose writing has never seen the light of day. There are probably others who have the creative potential to write the great American novel, but are daunted by the idea of getting it published. Those works, both written and potential, represent much of the creative voice of the community.
Through education, tools, and actual publishing and distribution mechanisms, public libraries are helping to make it easier for patrons to publish their work, whether they are doing so just for themselves, to make their work freely accessible to all, or to sell their work. Today, libraries of any type can help give their patrons a voice and make their creative work accessible to the world.
A small number of public and academic libraries have made Espresso Book Machines available for community publishing. These print-on-demand machines can print and bind a quality paperback book in just a few minutes. They can print anything from novels to zines to cookbooks to photo travelogues. Due to the high cost of owning and maintaining these machines, the printing of a patron's book usually comes at a cost to the individual author. Some libraries also offer layout and design services in conjunction with the printing, but these also come at a cost. Still, it enables rapid, local, and affordable book printing—something that doesn't exist in most communities.
In addition to offering a grant-funded Espresso Book Machine to physically print books, Sacramento (Calif.) Public Library (SPL) has created I Street Press (saclibrary.org/Services/I-Street-Press), a center for community writing and publishing. The library has offered workshops on writing, self-publishing, and design and layout to help patrons create a product of which they can be proud. Authors are encouraged to print an extra copy of their work and donate it to the library's growing local authors collection. By creating a self-published local authors collection, SPL is essentially archiving the creative output of their community.
For most libraries, the costly Espresso Book Machine is not an option, but they can still support community publishing. Many public libraries, such as Shaler North Hills (Pa.) Library and Denver Public Library, offer workshops on writing and self-publishing. For libraries that don't have self-publishing expertise in-house, the chances are good that someone in your community does. Libraries can provide a great service to the community by hosting events with local authors or independent publishers who have experience in self-publishing. The library doesn't necessarily need to do the printing to have a major impact on community publishing.
At the same time that print on demand has grown, online publishing has also become a major force with the explosion of the eBook market. Provincetown (Mass.) Public Library recently developed Provincetown Public Press (provincetownpublicpress.org) with only a $3,000 donation, some software, and an enthusiastic literary community. The new digital imprint seeks to publish 10–20 local works each year that will be selected by a panel of librarians and local authors from the established arts community. The selected works will be made available in iBooks and ePUB format. The press recently published its first eBook, appropriately entitled Confessions of an eBook Virgin, which is available through iTunes and Amazon.
In the age of self-publishing and digital publishing, libraries have a tremendous opportunity to enable, make available, and collect the creative output of their communities. Whether they have the money for an Espresso Book Machine or just the time and technology to publish their community members' works online, there are ample opportunities for libraries large and small to become dynamic publishing hubs in their communities.
MEREDITH FARKAS is head of instructional services at Portland (Oreg.) State University. She blogs at Information Wants to Be Free and created Library Success: A Best Practices Wiki. Contact her at librarysuccess[at]gmail.com.