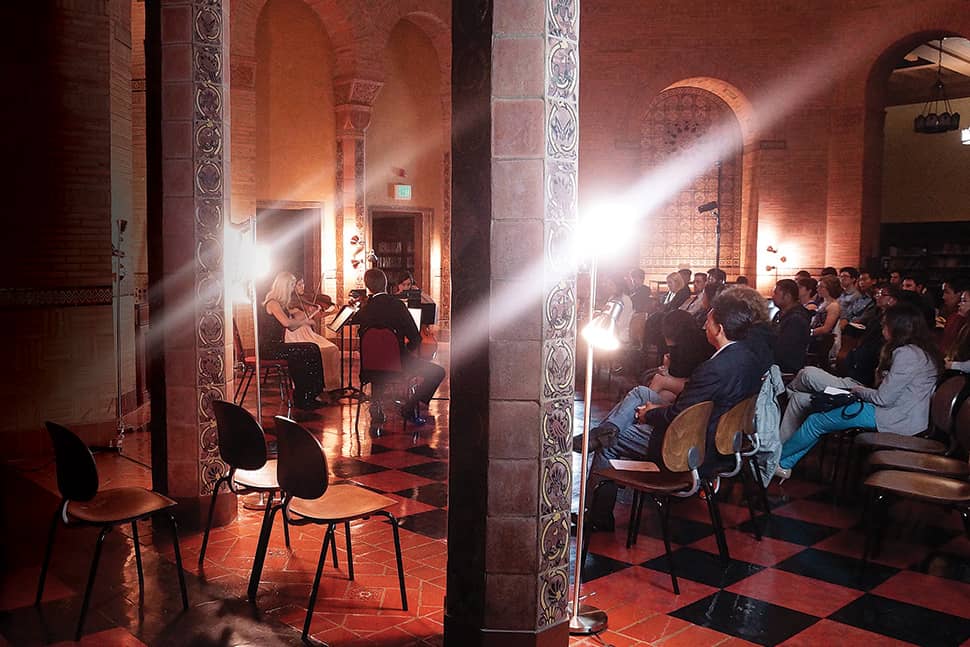 The UCLA Powell Library's Music in the ­Rotunda concert series provides a campus venue for faculty, student, and ­local professional musicians to perform and enjoy music for free. Concerts are held Friday and Saturday evenings in the second floor ­Moorish-style rotunda under a Romanesque dome.
The series has helped position the library as a center for creative cultural ­exchange within the UCLA and Los ­Angeles–area communities and has provided a ­pedagogical opportunity for faculty to perform with their students. "I'm rewarded by seeing the concentration and enjoyment on audience members' faces, and the relief and excitement from the ­faculty and student musicians after a successful concert," says Catherine M. Brown, inquiry librarian and lead for exhibits and ­programs at UCLA ­Powell Library.
The original concert series ran from 1966 to 1990 and was resurrected in 1998. Brown has managed it since 2000. Over the years, the space has seen many types of performances, including ­historical dances, classical guitar, a cappella, jazz, pop, strings, and world music. Shown here: The Lumia String Quartet performing on May 9.