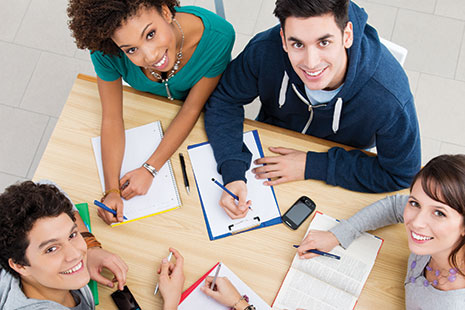 Speaking to a class of library school students about work with youth and families offers librarians an opportunity to see what is going on in the real world of libraries. A presentation can cover anything from the need for community partnerships to the ideas of connected learning and providing services that support young people's passions and interests to the importance of library staff writing curricula that help young people and their families develop digital literacy skills.
Not only can students learn from these presentations but so can professors who develop LIS courses and help students gain the necessary skills to succeed in 21st-century libraries.
This need to bring the real and the academic worlds together underscores the importance of the work that the Young Adult Library Services Association (YALSA) has done related to the future of library services for and with teens. In January 2014, YALSA released a report titled The Future of Library Services for and with Teens: A Call to Action (frequently referred to as the Futures report). The report is the culmination of a project funded by the Institute of Museum and Library Services (IMLS) and spearheaded by YALSA's National Forum on Libraries and Teens, which focused on the needs of teens and how libraries can support those needs.
National Forum on Libraries and Teens
The IMLS funding supported a two-day summit held prior to the 2013 ALA Midwinter Meeting in Seattle. The event brought together library staff, educators, out-of-school-time providers, and researchers to talk about the lives of teens in the 21st century and how best to meet those needs. The summit was followed by a series of virtual town hall meetings that zeroed in on libraries as informal learning spaces, community engagement, and the future of library service to teens.

The information gathered from the summit and town hall meetings was analyzed and synthesized and led to the findings and recommendations that are discussed in the Futures report. A key section of the report looks at the paradigm shift taking place in libraries, particularly within the context of service to teens.

Teens are living in an environment filled with mobile technology. They can find and download music, movies, and personal or academic reading materials from anywhere, not just at the library. Yet many teens do not have the skills or access to use the technology available to them. And in some cases, library staff working with teens don't have the knowledge, skills, background, or support to help adolescents in the way needed in the 21st century.

Some library staff, educators, and others have difficulty focusing on the ideas and recommendations presented in the report and seeing them as part of their everyday lives working with teens. While many strive regularly to put the recommendations to good use, some find it difficult to connect the day-to-day with a futures focus. For them, answering the question "What did you do recently that was futures-focused?" can be difficult to answer. That may be because there is a sense that being futures-focused means making big changes. But that's not the case. Here are some answers that members of the YALSA board of directors gave to this question in a recent conversation. They:
hired new staff to support digital media and learning initiatives and provide support to other staff and youth and families around the ideas of connected learning
talked with a state youth-services consultant about the report and its impact on the work that libraries in the state do with and for teens
worked with college and career readiness providers in the community in order to develop programs and services for teens that will help them succeed in life
provided training to colleagues on the ideas embedded in the Futures report
The board members' answers to the question did not center on huge new projects that libraries are taking on. Many of the responses focused on tweaks and refinements to what is already happening. This is important because implementing the report's concepts doesn't have to start on a grand scale; it can grow over time as capacity, mind-sets, and infrastructure are expanded and revised.
What is the impact?
American Libraries asked a group of library staff and educators how they are moving the ideas of the Futures report forward. Interviewees described the impact the report is having on the work that they do and what they see as the biggest challenges in implementing its recommendations.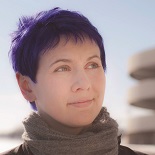 Crystle Martin, postdoctoral scholar, University of California, Irvine
As a researcher who studies the impact of interest-driven learning in libraries, the Futures report has given me an entry to talk to librarians about their support of learning in their service, as well as their implementation of learning frameworks like connected learning.
Katie Davis, assistant professor, University of Washington iSchool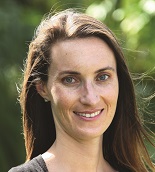 The report provided the inspiration for submitting a grant proposal to the IMLS Laura Bush 21st-Century Librarian Program
to develop a suite of professional development resources aimed at building public librarians' capacity to leverage digital media and connected learning principles to promote 21st-century skills among the youth they serve. In my university teaching, I have assigned the report to the LIS students enrolled in my spring 2015 course, "Young Development and Information Behavior in a Digital Age."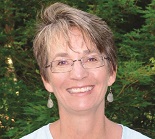 Sandra Hughes-Hassell, professor, School of Information and Library Science, University of North Carolina at Chapel Hill
The release of the report coincided with our decision to redesign our course on technology, youth, and libraries. The course explores issues surrounding access to and use of technology and examines the role of adults—in particular librarians, classroom teachers, and parents or guardians—in shaping how youth interact with technology. As a result of the report, connected learning and media literacy are now key components of the course. Students are also asked to use the LilyPad Arduino controller board and the Arduino coding software to create an "e-textile" (also called "soft circuit") product of their own choosing. Our goal with this project is to get them to experience what it feels like not to be the expert, but to be a learner—a key point highlighted in the Futures report.
In my courses I have always emphasized the need for librarians to be culturally competent and to create inclusive libraries that are welcoming to all youth. The report, because it was released by YALSA, emphasizes this as a priority—one the field must embrace as we strive to meet the needs of our increasingly diverse nation. But it will be a challenge to make sure it reaches folks who are already in the field.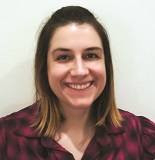 Adrienne Strock, teen library manager, Nashville Public Library
I began my role as teen library manager at Nashville Public Library (NPL) in July 2014 in a unique situation. Prior to my arrival, teen staff at the main library had moved on to other job pursuits and promotional opportunities within the library. Shortly after I was hired, a separate teen services department was created that I manage, and I've slowly been able to hire dedicated staff to work in our teen center. During the time that I was the lone teen wolf, I was able to use the Futures report as well as my conversations with teens to develop a framework for what teen services could look like at our main library. Once our teen center is fully staffed, we will look at the framework and the Futures report and we will reimagine our programming, services, outreach, and partnership opportunities. We will also be intentional about giving teens more voice in what our services look like as we fill in the framework.
As an IMLS learning labs grantee, our Studio NPL maker labs and digital media learning spaces are gearing up to fully launch. Now that our Studio NPL Coordinator Niq Tognoni has started in January 2015, we will soon hire mentors, continue our strong partnerships, expand into new ones, and further solidify connected learning in our informal learning spaces for teens.
I also lead monthly teen services staff meetings at the library. As a professional development activity, we've been slowly going through the report each month and discussing its implications, both at the branch level and systemwide.
Lastly, I look to bring up the report at committee meetings and manager meetings, as well as through monthly reports and email conversations. Right now, I keep my mentions brief but look to build on these introductory opportunities as our teen services evolve.
The paradigm shift will take time to make happen, and I don't think the problems we face are unique. Both at our main library and as a system, we will struggle with being able to make the time to do all that the report calls for. Many staff members spend the majority of their time at a customer service desk, which makes it challenging to meet the call for reimagined assessments, outreach, partnership development, professional development, programs that fit into the connected learning realm, and interface time with teens with whom we need to develop working relationships so that our programming content can be more focused on their interests and needs.
Jack Martin, executive director, Providence (R.I.) Public Library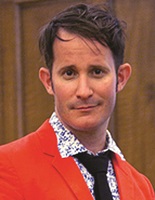 Providence Public Library (PPL) basically framed its entire strategic planning initiative around many of the principles outlined in the Futures report: creating learning spaces for youth and library users of all ages; helping youth and other library users understand how technology is a conduit for finding, harnessing, and creating information; and creating youth-driven connected learning experiences.
Identifying staffers who can lead this is a challenge. It's hard to find the right person or librarian with the necessary skill sets to take this kind of work on. It requires almost more of a museum or formal education background than the usual librarian profile.
PPL is looking to make at least a statewide impact with its findings. We are the first public library in Rhode Island to build a learning focus for teens in our libraries, and we are eager to be very loud about it when it launches.
YALSA moves forward with the Futures report
When the Futures report was released, the YALSA board knew that library staff and educators would need support in advocating for and making changes based on the ideas in the document. That's why the Futures Task Force was organized. The work of this group includes creating a series of tip sheets, talking points, and presentations that others can use to get started implementing the report's recommendations in their own community.
But that's not all. The board realized from the start of its current strategic planning process that in order to support library staff working with teens, the association had to internalize the ideas of the Futures report more deeply. At its 2015 Midwinter meetings, Chris Shoemaker reported that "The board voted unanimously that the focus of their work and strategic planning needs to be grounded in the findings of The Future of Library Services for and with Teens: A Call to Action Report. This document will drive all of the work that YALSA will do over the next few years and will be the foundation on which the new strategic plan is built."
YALSA is committed to helping library staff gain the skills and support they need to successfully support teens in 2015 and beyond. If you haven't yet read the Futures report, take time to do that now. Start thinking about the work you do every day. Are you embodying the ideas of the report on a regular basis? Remember, it's okay to start small. Talk about the report at a staff meeting. Rethink a current program and give it a futures focus. As you do these things, consider the bigger picture of where libraries need to head in order to help teens succeed in life in 2015 and beyond.