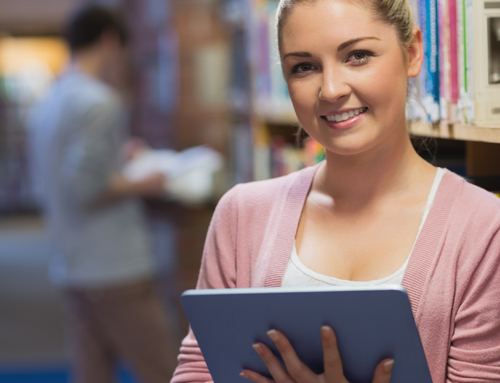 Small publishers are mighty when it comes to meeting specific niche content needs. The long tail is real, and even the most rarified material will eventually find an audience if it's available somewhere. Specialized, smaller publishers can and should work with libraries to create value-added possibilities for both partners.
When collection budgets are squeezed and shelf space is at a premium, digital collection assets can shine … assuming they're available and affordable. Librarian Jessamyn West wrote at librarian.net in a 2012 article "Let's Be Honest about the Ebook Situation" that several large publishers, including Macmillan, Simon & Schuster, and Hachette Book Group, refused to sell or license ebooks to libraries. Two years later, all three had made their full ebook catalogs available. However, even access to every big publisher's catalog won't guarantee material for every possible library audience; frontlist title acquisition is driven by anticipated sales numbers and focuses on mass-market appeal rather than meeting the needs of smaller interest-based communities.
When I joined the Independent Book Publishers Association (IBPA) board, I thought my company, Cooperative Press (which primarily publishes knitting books, with a backlist of about 40 titles), would be the most specialized publisher represented. I was wrong. Some of my fellow board members have fewer than 10 books in print, whose firms target audiences that will zero in on any title published in their genre, be it sport-specific weight training (Rob Price of Price World Publishing) or caring for a loved one with Alzheimer's (Brenda Avadian of The Caregiver's Voice blog). Continued small publisher success demonstrates there is a market for these specialized titles; how best to bring them to library patrons is another question altogether.
Currently, the easiest search method is through an existing ebook aggregator company such as OverDrive. Collection Development Analyst Rachel Kray notes that OverDrive actively encourages independent publishers to make their titles available through the service. "We partner with more than 5,000 independent publishers, creating a comprehensive scope of niche and specialized materials. These independent publishers are vitally important to libraries using OverDrive."
The ability to find small publisher content is vital (if you can't find it, you can't buy it or lend it), and licensing services have created their own library-specific means of discoverability. Kray points out the added benefit of curation services by OverDrive's staff librarians, designed to make purchasing easier by creating lists of suggested titles. "Smaller, independent publishers are featured in virtually every list created," Kray affirms. "Lists can range from broader topics like new and popular fiction to more specialized lists, such as books about birdwatching in South Carolina. Librarians can request specific topics as well."
Libraries are also contracting directly with smaller publishers to add to their collection. The Ann Arbor (Mich.) District Library (AADL) system started reaching out in 2014, and immediately scored wins for its patrons via its direct licensing program. By not limiting its accessions to books, AADL opened up an entirely new audience for digital library lending.
Anna Hrachovec, author of the Mochimochi craft book series, remarked: "I thought it was a brilliant idea when the Ann Arbor District Library proposed that they license my knitting patterns as digital downloads. It's really a win-win-win: The library gets to offer something unique to their cardholders, I get a licensing fee, and the knitters in Ann Arbor get free patterns. Plus, I see it as a way to reach a new audience with my work and maybe even inspire some nonknitters to take up the craft."
Erin Helmrich of AADL noted one year ago that when Hrachovec's original post announcing the partnership was picked up on Facebook by LibraryLinkNJ, a multitype library cooperative, it immediately spread far and wide. It appears that social media can be an important means of finding licensable content as well.
AADL's direct licensing also successfully addresses another problem inherent in the current ebook ecosystem: availability. Yes, larger publishers may have made their books available via major services, but with one-checkout-at-a-time being a common restriction, perhaps only 26 patrons per year can benefit from the purchased title, given two-week checkout periods.
Eli Neiburger, deputy director of AADL, warns against dedicating disproportionate resources to ebooks when the adoption curve for them has flattened so quickly: The restrictive licenses offered elsewhere further limit their usefulness to all patrons in a given library system. Ann Arbor's program does not place download restrictions or expiration dates on titles, yet participating publishers still net a considerable premium for a book the library may never have otherwise purchased in print.
The proliferation of digital music over the past decade has shown us that making and distributing music is not the problem: finding and keeping an audience willing to reach out for it is. Frankly, small publishers face similar discoverability problems. It is advantageous to place your books where books can be found; even large bookstore chains shy away from ordering small publisher books, and returnability status is an issue for margin-focused retailers. Library licensing solves a host of these related problems.
In addition, one of the biggest challenges for smaller publishers enrolling with larger lending programs (such as OverDrive's) stems from minimum title count requirements. Novels and primarily text-based books are simple to convert to multiple digital formats, but heavily illustrated how-to titles are not (and discussing ebook standards and formats is an entire conversation unto itself).
Working directly with libraries such as Ann Arbor's can circumvent this issue, since they are accepting popular, easy-to-create file formats such as PDFs, but this brings up the problem of scale: As a smaller publisher it's easier to deal with one provider than dozens when operating without a dedicated marketing or contracts department. The same problem applies to libraries contracting with publishers. The industry needed a clearinghouse to connect small publishers and librarians. Our own Readtailor program (readtailor.com) was designed to address this issue but currently lags far behind existing vendors in available title counts as the program is less than a year old.
Unfortunately, the publishing industry has yet to live up to the possibility Booktailor waved in front of us more than a decade ago, that of fully customizable, on-demand publishing. In the meantime, libraries can develop programs such as the Cuyahoga County (Ohio) Public Library's Indie Ohio Anthology, powered by SELF-e, which collects self-published works by local library patrons and makes them available for lending. This is part of Library Journal's SELF-e public library ebook discovery service, designed to create and sell curated modules nationwide.
Outside of the established lending framework set by OverDrive, Baker & Taylor (Axis 360), 3M (Cloud Library), and Ingram (MyiLibrary), as well as Readtailor, where else can libraries find books from smaller publishers? IBPA has nearly 3,000 members, ranging from self-published authors to large companies. Visit the IBPA booths at BookExpo America, ALA conferences, or elsewhere and see the print books in person, then ask for publisher contact information and follow up. Participation in these industry events is a good "gatekeeping indicator" to show commitment to quality publishing, so don't be shy about approaching other small presses or collectives who are exhibiting if you'd like to start a licensing program of your own.
After ALA's 2015 Midwinter Meeting and Exhibits, Publishers Weekly specifically noted that smaller presses were more prominent than ever at the awards ceremony. The magazine's site booklife.com, targeted toward self-publishing authors, features reviews of submitted titles. And speaking of awards ceremonies, another good option for finding smaller publishers for direct licensing is to review the results of various specialty book awards each year: IBPA has the Benjamin Franklin Digital Awards, Romance Writers of America has RITA, Writer's Digest has an annual self-published book award, and even more specific awards are available in just about every possible topic. Curated email lists such as The Fussy Librarian  and BookBub  can deliver the specific independently published ebook genres you're looking for right to your inbox.
Don't forget to ask your patrons too. Many librarians have purchased print copies of Cooperative Press books after recommendations from their branch's knit night's members, for example. Rachel Kray notes that libraries can use OverDrive's Recommend to Library feature for this very purpose: "It allows library patrons to browse the entire OverDrive catalog and recommend titles for the library to purchase, thus allowing smaller publishers to put their titles directly in front of their intended audience."
No matter where you find them, books from smaller publishers can have a big impact on your digital lending program.