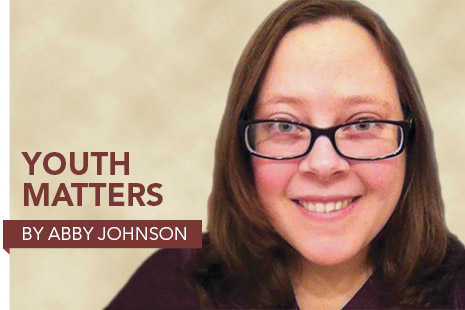 Children learn through play. In fact, play helps them develop early literacy and school-readiness skills, and it can be a load of fun. So how do ­librarians encourage play within library spaces and programs?
There is a wide range of possibilities, no matter what your budget may be. An amazing play space can make your library a destination for young patrons, as it has at the Barrington Area (Ill.) Library (BAL), where open-ended activities engage a variety of age groups and encourage adult-child interaction.
BAL's activities and spaces in its youth services department were designed to support many different types of learning and give rise to meaningful interactions, says Head of Youth Services Alyson Prchal. "Daily activities include reading quietly in a cozy chair with a grownup, preparing and serving an inventive meal at the pretend marketplace and sandwich shop, and acting out a story with new friends inside a submarine built with the library's Imagination Playground foam blocks," she says. "It's important for our library, as a safe and familiar space in our community, to provide opportunities for this type of learning."
BAL's youth area includes a giant "Light Bright" wall (see the library's video), giant foam blocks, and a slide, but even simple spaces dedicated to imaginative play can result in a myriad of creative options.
Librarians at Indian Prairie Public Library (IPPL) in Darien, Illinois, invested in a simple play structure that can be transformed into a flower shop, a bakery, a post office, or other venues, just by changing the props. "In an age where children are constantly surrounded by stimuli, we really wanted to get back to the basics of imaginative play," says IPPL Early Literacy Librarian Katie Salo. She sees children and caregivers engaging in tons of imaginative play, which results in much talking and interacting—a great way to build early literacy skills.
Play can be included as a component of your programs to help develop school-readiness and early literacy skills.
Even unused tables in your children's room can be converted into play stations. At the La Crosse (Wis.) Public Library, Early Literacy Librarian Brooke Newberry converted a small table into a play cooking stove by adding heating coils made of paper. She has also converted the building's pillars into early literacy stations by placing matching games and other activities along the sides.
Play can also be included as a component of your programs. Consider including playtime at the end of your storytimes in place of or in addition to a craft activity. Playtime offers an excellent opportunity for librarians to model play techniques with children and for patrons to interact with one another. Learning how to interact with other children and practicing concepts such as sharing and taking turns are school-readiness skills that will help kids succeed.
You don't need a huge budget to provide play activities at your library. You may want to invest in commercial play sets and toys, but there are many ways to include play activities on the cheap. Make your own Play-Doh substitute and provide the recipe to take home. Building with discarded cardboard boxes and egg cartons can offer an imaginative experience before those materials go to the recycling bin. Young children love to pour dry beans back and forth using measuring containers or cups made out of different substances. Dry beans make a great filler for sensory bins—storage containers that can include any number of other objects for tactile engagement. Parents and caregivers can easily replicate these activities at home for little or no cost, making it easy to continue the learning at home.
Your library may not be an actual playground, but there is a place for play in any library. Make it a priority—and watch the learning happen.