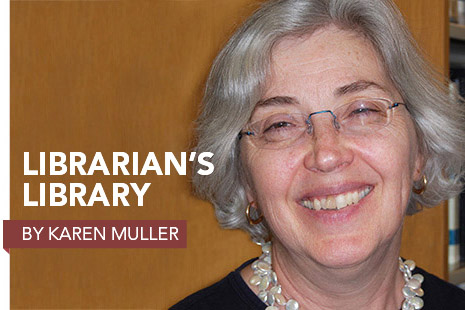 This isn't the column I wanted to write. Inquiries from the field in the days following the June 17 church shootings in Charleston, South Carolina, changed my direction and sent me to the stacks to see what recent material may assist librarians who are asked for reading suggestions to enhance understanding of diversity or who are tasked with developing community programming on this complex topic.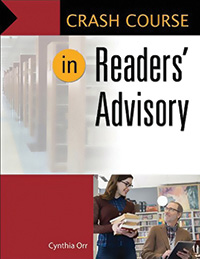 Even if we would like, we cannot know every book in our collection; nor is it likely that we will know the reading interests of every patron. How then do we advise those looking for reading suggestions? Crash Course in Readers' Advisory, by Cynthia Orr, reviews the basics of readers' advisory services, starting with a restatement of two of Ranganathan's laws: "Every reader, his or her book. Every book, its reader." Following an overview of the importance of stories, the impact of reading, and tips for understanding the reader, the literature, and genres currently in vogue, Orr offers guidance on working with people and tips for identifying books to suggest. There are extensive lists of resources, both on readers' advisory services and the tools for winnowing through the literature to find the right book or group of books to incorporate into a programmatic offering.
Indexed. Libraries Unlimited, 2015. 173 p. $45. PBK. 978-1-61069-825-2 (Also available as an ebook.)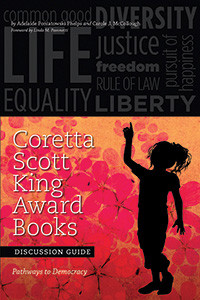 Many readers' advisory tools are geared to children. Coretta Scott King Award Books Discussion Guide: Pathways to Democracy and The Coretta Scott King Awards, 1970–2014, fifth edition, both edited by Carole J. McCollough and Adelaide Poniatowski Phelps, are no exception. These books provide a wealth of information about books, authors, and illustrators who have won this award over the past 45 years. The discussion guide in particular takes an in-depth look at many titles, offering summaries, discussion openers, some leading questions and activities for follow-up, and books for further discussion. The books are grouped by age range, and each has been selected to open conversation on a core democratic value, such as the pursuit of happiness, justice, and equality. The award winners are a rich resource of fiction, historical fiction, poetry, and nonfiction.
Indexed. ALA Editions, 2014. 280 p. $46. PBK. 978-0-8389-3604-7
Indexed. ALA Editions, 2015. 192 p. $50. PBK.978-0-8389-3610-8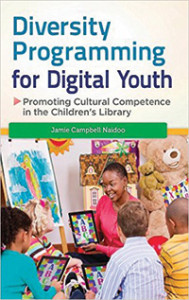 Jamie Campbell Naidoo takes on the importance of developing cultural competence—or the ability to link one's own cultural experiences and heritage to the larger world—through programming. In Diversity Programming for Digital Youth: Promoting Cultural Competence in the Children's Library, Naidoo looks at the impact of digital media in children's lives and how it is present in contemporary libraries. After reviewing a number of cultural and digital literacy programs, the author offers criteria for selecting appropriate media, along with sources for additional materials.
Indexed. Libraries Unlimited, 2014. 187 p. $55. 978-1-61069-487-2 (Also available as an ebook.)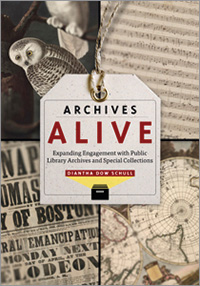 Archives Alive: Expanding Engagement with Public Library Archives and Special Collections, by Diantha Dow Schull, documents another form of collection-based programming. The 100 projects described by Schull are the result of evolutions in the identity of the public library from a static repository to a source of learning and engagement; in digital technologies transforming information delivery; and in the role of archives and special collections in education and community building. The ideas offered in this compilation can be implemented using local collections, along with growing online resources.
Indexed. ALA Editions, 2015. 352 p. $65. PBK. 978-0-8389-1335-2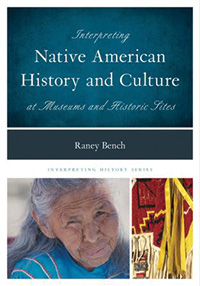 Interpreting Native American History and Culture at Museums and Historic Sites, by Raney Bench, is not about programming in libraries. However, the suggestions for initiating programs and building trust across the communities whose lives, culture, and history are documented in the archives will be helpful in developing culturally sensitive programming. Of particular importance are the suggestions for respecting traditions even as they are being interpreted to an external audience. There are several case studies describing effective programs.
Indexed. Rowman & Littlefield, 2014. 148 p. $29.95. PBK. 978-0-7591-2338-0 (Also available as an ebook.)