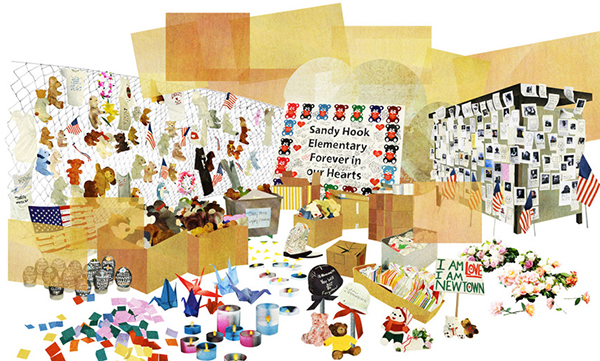 Three years ago, on December 14, 2012, a 20-year-old man went on a shooting spree at Sandy Hook Elementary School in Newtown, Connecticut, leaving 20 children and six adults dead. People around the world responded to the tragedy by sending hundreds of thousands of notes, tens of thousands of toy animals, and many other expressions of sympathy that temporarily shut down the regional mail facility. This outpouring of compassion posed a problem for town officials, who were confounded about what to do with all the "stuff."
University of Tennessee Digital Humanities Librarian Ashley R. Maynor has created a multimedia web documentary, titled The Story of the Stuff, that looks at what motivates people to send physical memorials to the victims and survivors of such tragedies.
After Newtown, Maynor says she "witnessed firsthand the growing phenomenon in global culture that we've seen everywhere from Oklahoma City to Columbine, from Aurora to the Boston Marathon bombing: After a tragedy is covered in graphic detail by the news media, there comes a massive public outpouring of sympathy, most often in the form of physical expressions of grief. But where does all the stuff go? Who should handle it? Should any of it be kept forever? Where and for what purpose?" The Story of the Stuff follows four Newtown residents who volunteered to collect, document, and process the flood of gift items in memory of the Sandy Hook shooting.
Maynor spoke to American Libraries about her project, what she learned, and how other communities can cope with similar tragedies.
How did you decide to make a documentary about makeshift memorials?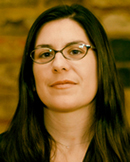 ASHLEY R. MAYNOR: My life was forever changed on April 16, 2007, when coworkers and students were murdered in the massacre at Virginia Polytechnic Institute and State University in Blacksburg, one of the deadliest mass shootings in American history. I was the manager of an art house cinema near campus at the time. My up-close experience with mass violence and the ensuing deluge of compassion from the outside world inspired me to tell this story.
In addition to being a filmmaker, I'm a librarian and archivist. So, I am keenly interested in the things we keep and how we choose to remember. When I encountered all of the stuff sent to Virginia Tech, I had so many questions: Why did people send these strange and beautiful objects to us? What did they hope their packages would accomplish? So I set out to investigate and explore these issues. I didn't really anticipate the Newtown angle of the story. This began as a documentary about the condolence archive at Virginia Tech. But soon after I began filming, Sandy Hook happened. And I thought, "Oh no, it's happening all over again." After the first news reports of how much stuff was being sent to Newtown, I got in touch with folks there to discuss following their journey as they coped with the outpouring.
The Story of the Stuff is also, in its own way, a memorial to those who have lost their lives to tragedies, and one that can provide audiences a window on the issues these events raise, without exploiting the victims and their families or polarizing people on different sides of the political aisle. I believe the best way to effect change is not through a film that overtly advocates a political position but instead asks questions and encourages audiences to think critically about violence and its aftermath.
How long did it take to compile all the interviews and images? I made several trips to Newtown, filming over the course of an entire year. While the film follows four main characters, I interviewed more than a dozen individuals and also made trips to Notre Dame and Texas A&M Universities to speak to experts on memorialization practices. The transcribing and editing took the better part of another year, and I also worked with two art illustrators and built the website and interactive web components. So the production process was roughly three years.
How did you obtain funding for the project? The project is funded in several different ways. Much of it I funded myself—for instance, the travel to Newtown, equipment, and editing. I also received two small grants from the University of Tennessee and crowdfunded the costs of closed captioning for the project. I've also received some donations online through the project's 501(c)(3) fiscal sponsor.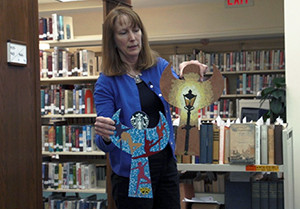 Were other librarians involved in the project, or were the others who are credited strictly media professionals? There were librarians involved as interviewees in the documentary, but my other primary collaborators are cinematographers, a sound editor and mixer, two illustrators, and a part-time web developer.
I did have assistance from a few information science graduate students who worked on this project as part of their practicum experience; they largely assisted with transcription and the supplemental educational materials. In particular, Nikki Kirkpatrick was instrumental in assisting with the LIS Companion Module for The Story of the Stuff.
Have you been in touch with other librarians who are involved with preservation of other "stuff" from similar tragedies? Absolutely. Tamara Kennelly, the archivist at Virginia Tech, was a key contact in making this project. She is featured in one of the videos and provided a wealth of information to me both about how she handled the Virginia Tech materials. She also put me in touch with other librarians and scholars who work with grief materials.
I also interviewed Erika Doss, professor of American studies at the University of Minnesota and a scholar of temporary memorials, and Sylvia Grider, professor emerita of anthropology at Texas A&M University, who was involved with and has written about the 1999 collapse of the Aggie Bonfire. Both professors are featured in the documentary.
At the end of the website, you mention that you have been working on resources to help others manage these crises, including an educational LIS module and a case study for crisis managers. What else do you have planned? I am completing high school- and college-level study guides for teachers who wish to use the project in the classroom to talk about the many issues the film presents, from gun violence to questions about grief and memory to material culture.
I've also been working on a new project that's about to launch that has grown out of my exhaustion and frustration from all the mass shootings and school shootings that have followed Virginia Tech and Sandy Hook. The Colorado Springs and San Bernardino shootings have only added to a growing list of heartbreaking tragedies that are inspiring my work on this new companion project to the documentary.
It's a mobile-based web app called Cranes for Change and it aims to reverse the flow of sympathy messages to community decision makers and stakeholders. The idea is this: Instead of overwhelming the victims' communities, let's flood the mailboxes of those in a position to effect change.
Cranes for Change uses digital technology to help individuals create personal, handmade mailings to their legislators and other stakeholders that communicate the personal impact of gun violence. Rather than just consuming the news or sending unneeded gifts to the victims, it helps individuals channel their grief and sympathy in a meaningful way. The web app and an accompanying video launched in beta during the second week of December.