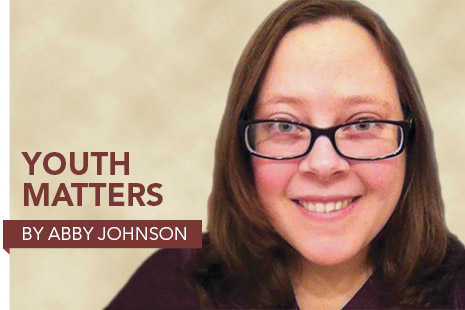 You provide great youth programs and services at your library, but there comes a time when you may need to consider pulling the plug on something. As much as we librarians want to be everything to everyone, the truth is that resources are finite.
Maybe your funding, meeting room space, or employee availability is limited. Maybe the attendance isn't there, or the staff member who supervised the service has left the branch. How do you decide to discontinue a program?
Libraries should allocate resources in the most efficient way possible. Of course, "bang for your buck" can mean something different to everyone, and attendance numbers are not the programming be-all and end-all.
"I consider any sort of enthusiastic attendance a success," says Thomas Maluck, teen services librarian at Richland Library in Columbia, South Carolina. "The first anime club I started barely had a handful of participants." While word of mouth ultimately grew the program, he says, "I was happy with a smaller, tight-knit group as well."
Children and teens have a different experience at a smaller, more intimate program than at a program for a larger group. Both types of experiences are valid, depending on the priorities of your library. Qualitative outcomes, such as building skills among attendees or presenting the library as a positive space, should be weighed as you take inventory of your programs. For instance, an evening storytime might not be as well attended as your morning storytime, but if it's the only program you offer for working families, it might be worth keeping on the calendar.
'Bang for your buck' can mean something different to everyone, and attendance numbers are not the programming be-all and end-all.
Alternately, keep in mind how your programs affect staff members in addition to external customers. If a program has grown cumbersome and takes up a great deal of staff time and concentration, or if staff interest has waned, it's time to look at changes you can make to satisfy everyone. Can the program be simplified or the service streamlined? Is someone else interested in taking it over? If not, it might be time to move staff energies in a different direction.
The key to figuring out the future of your programs is to evaluate. You should constantly look at what your library offers and measure success according to the outcomes you desire. At the end of each programming season, look back at what you've done. Did your library achieve its goals? Is the program sustainable, as far as attendance and the staff hours expended?
If an evaluation spurs you to cancel a program, make sure you publicize the cancellation so everyone knows what is happening. Letting patrons know in advance that a change is coming can help them get used to the idea. If you can, discontinue the offering at a logical point in your programming year. Implementing changes to youth services at the end of a programming season, end of summer, or end of a school year may ease the transition. Know why you're making changes, and inform your staff so that they can relay the message to patrons. When your customers know that there was thought and reasoning behind the discontinuation, they are more apt to accept it.
Although libraries offer many longstanding programs that patrons can count on, our communities are evolving and we need to adapt. Don't be afraid to take a hard look at what your library offers and ask yourself if it truly works for everyone involved. Don't be afraid to make changes. Letting go of a program or service may free up resources that can be better applied elsewhere, or it may lead to unexpected opportunities.