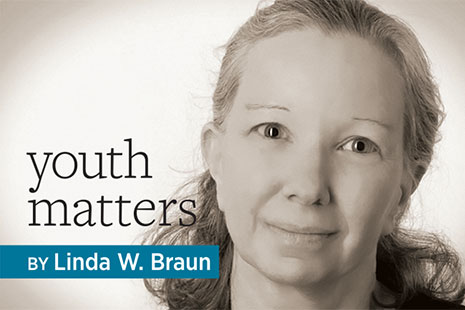 Youth services librarians and staff members are integrating coding into their makerspaces and fab labs. They are using software such as Scratch, hardware such as Arduino, and websites such as Hour of Code to put activities together. With so much going on in this area, the American Library Association's (ALA) Office of Information Technology Policy (OITP) has partnered with Google for Education to learn about the world of coding as it intersects with public and school libraries.
The OITP–Google project, Libraries Ready to Code, launched in April 2016 and will continue through the fall of this year. The team working on the project hosted focus groups and one-on-one interviews and conducted site observations in order to learn what's going on across the country. As project researcher for this initiative, I wanted to share a few things the project team has learned so far:
As with any initiative, there is no one-size-fits-all way to manage a coding program in a library. In some instances, a staff member with a passion for coding may start a program. Volunteers have stepped forward in some communities. And, unsurprisingly, teens are able to facilitate coding sessions and libraries are taking advantage of their digital literacy.
Libraries are experimenting with different forms and formats for these activities. Some libraries find that one-off programs and open labs work best, others are successful with a series, and still others work within a scaffolding framework in which programs for different age groups are built upon one another. For example, children who attend an introductory coding series have the chance to expand their skills in a subsequent, more advanced series.
Many library staff members are becoming comfortable with learning as they go. One focus group participant stated, "When I [code] with kids, I say, 'Let's all do this together as an adventure.'"
These library activities may use coding as the objective, but there is much more than coding going on. "We are seeing a lot of peer leadership and peer mentorship coming out of the program," was how one staff member described her library's coding activities. Another stated that her library sees the coding sessions as a chance for youth to "experiment and fail and try again," which provides a framework to help these young people succeed in the future.
There is a great deal of opportunity for developing community partnerships. Connecting with higher education computer departments, local parks and recreation departments, Boys and Girls Clubs, and local makerspaces is a great way for library staff to get support for training and teaching new skills. These partnerships also provide an opportunity to locate volunteers who can help develop library coding programs as well as act as mentors to youth involved in the programs.
Library schools and professional organizations have a role to play in helping librarians to develop strategies for supporting connected learning, facilitate learning experiences, and engage in colearning, so that they may in turn provide high-quality coding programs.
In order for staff to have the substantial time needed to engage in these activities and learning opportunities, it is crucial to have administrative support.
At the end of the Libraries Ready to Code project, the team will publish a set of findings and recommendations for next steps. These may lead to a variety of initiatives, including: expanding the selection of resources in The Connectory, a website geared to helping people find STEM resources and community locations for STEM learning; support for developing coding curricula, training, and partnerships; and working at the local, state, and federal levels to help ensure libraries have the funds they need to build and sustain these types of programs. Stay tuned.